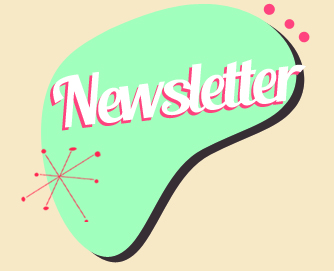 FOOTLOOSE ROCKERS
MAY 2018 NEWSLETTER
Hi guys!
Welcome to the May edition of our newsletter! 
Our first social dance of the year was held on Saturday 21st April, and unfortunately the Blue Rays cancelled only giving us one week's notice, but we were able to secure a Sydney Rock n Roll band – The Vauxhalls.  We've never had them before, but everyone said they were great and played a terrific variety of dance songs to keep the floor full all night.  We ended up with 96 in attendance which was pretty good considering that another band was playing for free at Bulli Workers.  So thanks heaps to everyone who came!  The next one is on Saturday 2nd June and the band is NO BRAKES!  Full details can be found further on.
We start a new course week commencing 14th MAY, and we have a promotion for new Beginners students – the FIRST NIGHT IS FREE!!!!   This applies to both Rockabilly and Rock n Roll styles – so let your friends know that they can try it for the first night for free!  All details can be found under CLASS INFORMATION.
Tickets for our Rock n Roll Dinner Dance on 14th July are now on sale – see details under "WHATS ON".
We have a single lady (Conchi) who needs another lady to share with her on our Rock n Roll holiday to Las Vegas and the Mediterranean cruise in April 2019, so if you are interested, please see Sue for details or email me at footlooserocks@optusnet.com.au

. 
Don't forget we have a Facebook page where we post great dance video clips, advertise dances and generally keep you up to date with what's happening on a more regular basis.  So search the following:  @FootlooseRockers and click the "Like" button.  It's also a good idea to click on the "Following" box under the main picture and then click on "All notifications" – that way you'll get a notification about anything we post!
If you've booked on the Cruise n Groove cruise in November this year, don't forget to let us know so we can try and get dinner tables together.  When you book, ask to have the early dining time.  All details for CnG can be found further on.
The weather is starting to get cooler now and it would be easy to stay at home on cold nights, but we need to remember we still need exercise during the colder months even though we'd like to hibernate!  So what better way to have some fun, burn off those calories and catch up with your friends than by attending our dance classes and social dances.  We recently put a video on our Facebook page that proved that dancing can reverse brain aging!   So if you are sitting at home thinking you are too old for dancing, have a look at the video on our Facebook page and think again!
Could we ask that when you are leaving our classes, please take your glasses with you and put them either on the bar upstairs at the Fraternity Club or the table near the exit doors at Dapto Leagues and Port Kembla Leagues.  Also, please don't leave any of your own empty drink containers in the club, as visitors aren't supposed to bring their own drinks.
Now read on for all the details!
 

CLASS INFORMATION
CHANGE OF VENUE
Please note that ALL LESSONS on MONDAY 21ST MAY will be transferred to PORT KEMBLA COLLEGIANS CLUB as we are unable to use the Fraternity Club.  All lesson times remain the same as normal.
ROCK N ROLL CLASSES
FIRST BEGINNERS 1 LESSON IS FREE!   
For the next 5 week course week commencing 14th May, we are offering the first Beginners 1 lesson for free – so make sure you let all your friends and family know about this fabulous offer!  This is a great opportunity for them to see if it's something they like without it costing them a cent!  
The new 5 week ROCK N ROLL course starts on the following dates and new Beginners 1 students can do their first lesson for free at either venue:
MONDAY 14 MAY – The Fraternity Club (Fairy Meadow), and
WEDNESDAY 16 MAY – Dapto Leagues
 Class times are:
6.30 – 7.30pm – Beginners 1
7.30 – 8.30pm – Beginners 2B
8.30 – 9.30pm – Intermediate A
We will be doing Intermediate A in Rock n Roll this course, so if you have completed both Beginners 2A and 2B, and have been waiting for the easier Intermediate courses to start, this is a good course to start in.
ROCKABILLY CLASSES
We are also offering your FIRST LESSON FOR FREE FOR BEGINNERS ROCKABILLY!  So come and give it a try for FREE!
Our next Rockabilly course starts at Port Kembla Collegians club on Thursday 17 MAY, and the timetable is:
7pm – 8pm:       BEGINNERS ROCKABILLY
8pm – 9pm:       INTERMEDIATE B ROCKABILLY
Everyone is welcome to learn this great laid-back style – why not give it a try!  
Flyers are available on the desk at classes so please take them home or to work and let your friends and family know about our special offer!  We appreciate the effort you put into bringing along new students so that we can keep our classes alive in the Illawarra!
FOOTLOOSE SOCIAL DANCES
Come and relive the fun of the dance hall days from the 1950s!  Our next social dance is on at Port Kembla Collegians Leagues on SATURDAY 2nd JUNE, and the band is the fantastic Sydney band NO BRAKES!  These guys always put on a great night, so don't miss this one.   
Cost is $10 for adults, and this goes to pay for the band, as the club doesn't pay for it.  EVERYONE WELCOME – bring your family & friends!  The night starts at 7.45pm and goes until 11.30pm.  These nights are great for practicing your moves and getting to know your fellow students in a casual atmosphere.  There's a huge dance floor and we always have a fun night.   
Following are the dates for our social dances for the year and also our dinner dance and Christmas party, so put them in your diary now:
Saturday 2nd June – Band is NO BRAKES;  $10;  Pt Kembla Collegians;  7.45pm
Saturday 14th July – Dinner Dance – Fraternity Club, Band is RAVE ON!  Tickets $55
Saturday 4th August – Band is ON THE PROWL;  $10;  Pt Kembla Collegians; 7.45pm
Saturday 1st Sept –  JOHNNY & THE EASYRIDERS;  $10;  Pt Kembla Collegians; 7.45
Saturday 13th Oct – FULL THROTTLE ROCKERS;  $10;  Pt Kembla Collegians;  7.45
Saturday 1st Dec – CHRISTMAS PARTY at the Frat Club, featuring MIDNIGHT DRIFTERS!!!
WHAT'S ON!!
FOOTLOOSE DINNER DANCE: 
Tickets are now on sale for our ROCK N ROLL DINNER DANCE On Saturday 14TH JULY!  It will be held at the Fraternity Club in Fairy Meadow and the band is the fabulous Sydney Rock n Roll band RAVE ON.  Tickets are $55 and include a 2 course seated dinner, dancing to a fabulous Rock n Roll band, lucky door prizes and so much more!  Tickets are available from the desk at classes or email us at footlooserocks@optusnet.com.au for other payment methods.   You can leave a deposit of $10 and pay your tickets off.   The theme is GLITZ & GLAMOUR – so either dress up to the nines or just come in your smartest outfit! 
Tables are for 10 people – so get your friends together and make up a table and give us a list of who will be on it so we make sure you sit together.  If you don't have others to sit with, we'll put you on a table with others from your class.
These nights are always great so make sure you get your ticket soon as it will sell out.  There are no ticket sales on the night.
ROCK N ROLL, SWING & ROCKABILLY DANCE COMPETITION
A major dance competition – the NSW State Titles is on Saturday 11th August at Parramatta RSL.  Geoff and I will be there as MC and adjudicator, so if you want to check some awesome dancing out, this is the place to do it.   Doors open 9am and the competition goes from 10am – 5pm.   If you'd like to enter please let us know and we'll organise entry forms for you.
FESTIVALS
CHROMEFEST:  Chromefest is a great Rock n Roll, Rockabilly and Swing festival that is held at THE ENTRANCE on the Central Coast of NSW.  The dates this year are 26th – 28th October.  A large group of us attend every year. 
We are organising tickets to go to a dance on the Saturday night at the Entrance Leagues Club – there are two bands playing – Itchy Fingers from Melbourne and Mescalero from the Central Coast.  Tickets are $26 and will sell out, so let us know if you are interested in attending asap. 
The festival includes fantastic bands, dance nights, hot rods and custom cars on display and heaps of retro market stalls.  The main attractions are held in the park right at the beach at The Entrance, and the local clubs all have bands and dance nights on.  The link for their web site is:  www.chromefest.org
ROCKABILLY DANCE NIGHT
A great Melbourne band The Detonators are playing at Maroubra Bowling Club on Sunday 13th May at 5pm.  These guys are great.
JUMP JIVE & SHOUT DANCE
On May 25th, NO BRAKES are playing at the Bomaderry RSL.   Time is 7.30 to 11.30pm and tickets are $12.50 at the door. 
CALENDAR OF EVENTS
Sun 13th May:  The Detonators – Maroubra Bowls, Cnr Mons Ave & Malabar Rd; $10
Friday 18th May:  Mr James Band – Westside Rockers dance; Master Builders;  $10
Fri 25th May:  Jump Jive & Shout at Bomaderry RSL with NO BRAKES;  $12.50 7.30pm
Sat 2nd June:  Footloose social dance;  NO BRAKES;  Pt Kembla Collegians.  $10
Sun 24th June:  The Oaks Hotel Albion Pk Rail; FULL THROTTLE ROCKERS; 3pm Free
GIG GUIDE
If you would like info on what bands are playing where, Janine posts a great weekly gig guide on the Footloose Rockers Facebook page every Thursday, or alternatively her own page is called Dancing the Gong.  Janine does a great job – thanks Janine!
CLOTHING
The shirt order has been placed and we should have it in around 2 to 3 weeks' time. 
We are looking at getting jackets, but unfortunately we will not be ordering any more of the black jackets with the blue sleeves – these were made in China and we have to have a minimum order of 30 jackets and they take a minimum of ten weeks to deliver.  So we are looking into a locally made "off the shelf" style.  We'll let you know what we are getting soon.
LEARN TO DANCE DVD'S!
Don't forget we have our Rock n Roll and Rockabilly moves on DVD! 
 Set of 5 Learn to Rock n Roll DVD's – $160 for the set of 5
Set of 4 Learn to Rockabilly DVD's –$130.00 for the set of  4
All moves are taught the same way as they would be in classes, so these are great for practicing at home!  It's just like having a private lesson in your own home, and you can go over and over each move until you master it.   Every move is taught from different angles showing the leads, hand holds, steps, along with close-ups of footwork for both the man and lady.  All moves are marked in chapters to make it easier for you to find individual moves.  DVD's can be purchased at classes or on our web page at www.footlooserockers.com.au

. 
GROUP ROCK N ROLL HOLIDAYS
LAS VEGAS – 2019
WE NOW HAVE 38 PEOPLE BOOKED ON OUR group holiday to the Viva Las Vegas Rock n Roll & Rockabilly festival in APRIL 2019!  You also have the option of doing a 10 night Eastern Caribbean Cruise on the Sapphire Princess with a few days in South Beach Miami,  and also stopping in Hawaii on the way back!  There are various options available.
Flyers can be found on the desk at classes, or we can email you one.  You can also extend or make changes to your holiday –  just let the friendly staff at the Travel Club know what you'd like to do and they'll book it for you and tailor the holiday to suit you!  The web site for the Viva Las Vegas Rock n Roll & Rockabilly festival is:  www.vivalasvegas.net  There are over 100 bands and DJ's from around the world, 800 cars on display, pool parties, dance lessons, over 120 retro market stalls, pin up competitions and so much more. 
 If you have any queries or would like to book call Rachael, Sharron or Darryl at the Rock n Roll Travel Club on 1800 654 899.   We'd love you to join us on what promises to be a fantastic holiday! 

Everyone is welcome to join us on our holidays – you don't have to be part of Footloose – in fact your friends, non-dancing family members etc are all welcome.  People from all over Australia travel with us on our holidays.  The idea of these holidays is for a group of people with like-minded interests traveling together and enjoying other fun-loving people's company! 
PLEASE NOTE:   the Caribbean cruise is not a "Rock n Roll" cruise as such – it is a normal cruise, and we teach dance lessons just to the people who book through the Rock n Roll Travel Club and also dance to the ship's resident bands who usually play some Rock n Roll songs.    
CRUISE N GROOVE 2018
We will be teaching on this fabulous cruise in November 2018!  This cruise is a private charter for a week on the Radiance of the Seas with ports including Noumea and Mare (New Caledonia).  These cruises are amazing and are put on by a company called Choose Your Cruise.  We've taught on 7 of these cruises for this company and always have a ball.  Cruise n Groove features awesome Elvis Tribute Artists including Shawn Klush, Justin Shandor, Dean Z, Bill Cherry & Jake Rowley from the USA, tribute artists doing Johnny Cash, Buddy Holly, Roy Orbison!  There are over 30 artists on board including rock n roll dance bands and our own Midnight Drifters.     Brochures can be found on the desk at classes or check out their web page at:  http://cruisengroove.com.au/2018/ .  Bookings can be made by calling their office on 1300 247 371.  Please let us know if you book as the company doesn't give us that information.  That way we can try and book tables for dinner.
2018 COURSE TIMETABLE
| | | | | |
| --- | --- | --- | --- | --- |
|   | COURSE STARTS | VENUE | TIME | STYLE |
| MON: | 14 MAY | Fraternity Club | 6.30 – 7.30 | Beginners 1 Rock n Roll |
|   |   |   | 7.30 – 8.25 | Beginners 2B Rock n Roll |
|   |   |   | 8.30 – 9.30 | Intermediate A Rock n Roll |
| WED: | 16 MAY | Dapto Leagues | 6.30 – 7.30 | Beginners 1 Rock n Roll |
|   |   |   | 7.30 – 8.25 | Beginners 2B Rock n Roll |
|   |   |   | 8.30 – 9.30 | Intermediate A Rock n Roll |
| THURS | 17 MAY |  Pt Kembla Leagues |  7.00 – 8.00 |  Beginners Rockabilly |
|   |   |   |  8.00 – 9.00 |  Intermediate B Rockabilly |
ADULT CLASS PRICES

(kids under 16 half price)
 

WEEKLY PRICE

COURSE PRICE

1ST BEGINNERS 1 LESSON FREE FOR EITHER ROCK N ROLL OR ROCKABILLY

 

 

ROCK N ROLL – BEGINNERS 1

 (one night/week)

$12.00

$40.00/5 week course

ROCK N ROLL – BEG 2 & INT

(one night/week)

$12.00

$50.00/5 week course

ROCKABILLY – Beginners

$12.00

$40.00/5 week course

ROCKABILLY – Intermediate

$12.00

$50.00/5 week course
That's it for this month!

Sue & Geoff Routh
Footloose Rockers Dance Studio
Ph:  0410 483 560