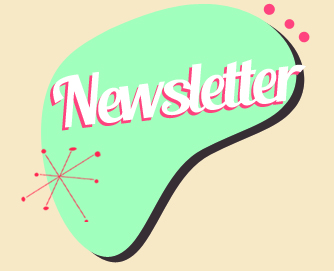 FOOTLOOSE ROCKERS
DECEMBER 2017 NEWSLETTER
Hi everyone – Well the year is almost over and what a huge year it has been for Footloose!   We celebrated our 25th year of teaching in August when we had 285 people enjoy a dinner dance to celebrate, our lessons are thriving with huge numbers and we've had a number of fun outings and holidays.  We are now looking forward to winding down over Christmas, then enjoying our holiday in January when we are heading off on our Asian Rock n Roll cruise!
We had our fabulous Christmas Party on 2nd December with 270 people in attendance, and what a fantastic night it was!   The atmosphere was electric and everyone went to a lot of trouble to dress the theme – 1920's Great Gatsby Gala!   You all looked fabulous and we thank you for going to the effort.   Everything about the night was awesome – the food, the Footloose Dance Troupe routines, the band, the venue etc!   We've received fantastic comments about how everyone enjoyed the night.  A huge thanks to everyone that came and helped make it such an awesome night. 
Thanks to all our students who danced in the Routines – you all did a wonderful job and we're very proud of you!  These guys have been training for months, and put a lot of effort into getting it right.  So well done everyone.
Also a huge thanks to everyone who put in for our gift – we received a Gift Voucher for a weekend getaway!  We're looking forward to using that!
Our last Rock n Roll social dance for the year was on 4th November, and we had 160 people there!  What a huge night – thanks to everyone who came along!   That was the last one for the year, and at the time of writing this newsletter, we are still waiting for approval from Port Kembla Collegians Club to have our dances there in 2018.  We hope to have some news soon about when we can resume our dances.
A big thanks to all those who bought raffle tickets at our November dance for the Southern Highlands Air League fundraiser (our 3 grandsons belong to this squadron).  Two of our students who bought tickets on the night won prizes – Andre Jacque and Peter Hales – congratulations guys!
Details of our next Rock n Roll holiday have been released!  We are heading to the Viva Las Vegas festival in Las Vegas in April 2019.  Full details can be found further on under the heading of Holidays.  Flyers can be found on the desk at classes or email us at footloose@hotkey.net.au.
If you are looking for somewhere to go for a dance on New Year's Eve, Westside Rockers are putting on a dance at the City Diggers Club (Wollongong) and the band is The Rockhoppers.  Cost is $10 at the door (no need to book);  8pm start.   Bulli Workers has Dwayne Elix & the Engineers playing for free from 7.30pm till late. 
 We'd like to wish each and every one of you a very Merry Christmas spent with family and friends, and a peaceful, happy, loving and wonderful New Year! 
GENERAL NEWS
LEARN TO DANCE DVD'S – ON SALE NOW!
We are having a Christmas special on our sets of Learn to Rock n Roll and Learn to Rockabilly DVD's!  This is the best time to buy them as they are only on sale until 31st December 2017. 
Set of 5 Learn to Rock n Roll DVD's – JUST $120.00 for the set  (Normally $160 for the set!) 
Set of 4 Learn to Rockabilly DVD's – JUST $100.00 for the set!  (Normally $130 for the set!)
Our Rock n Roll DVD's consist of 5 DVD's with 16 moves on each one, and our set of four Rockabilly DVD's have 12 moves on each DVD! 
All moves are taught the same way as they would be in classes, so these are great for practicing at home!  It's just like having a private lesson in your own home, and you can go over and over each move until you master it.   Every move is taught from different angles showing the leads, hand holds, steps, along with close-ups of footwork for both the man and lady.  All moves are marked in chapters to make it easier for you to find individual moves.
Please note these Specials are not available on our web page, and can only be purchased at classes, or by emailing Sue at footloose@hotkey.net.au .  Postage is available and the cost will be quoted at the time of placing your order.
FOOTLOOSE GIFT VOUCHERS
If you are having trouble thinking of a gift for that someone who has everything, or you know someone who'd like to learn to dance, why not give them a Footloose Rockers Gift Voucher for Christmas!   Our Gift Vouchers are well presented – and you can even have their names printed on them.  The cost is $50 for each voucher and that covers them for a 5 week course.  The Vouchers are valid for 6 months so they have plenty of time to use them.  See Sue to organise them.
LESSON INFORMATION
ROCK N ROLL CLASSES
On Wednesday 13th December, all lessons at Dapto Leagues will be held in the upstairs Sinclair Room as there is a function booked in the auditorium.  As this is a smaller room than the auditorium, we ask that you wait until your class is due to start before heading there as there won't be too many chairs out.  
Our last Rock n Roll classes for the year will be Monday 18th Dec and Wednesday 20th December, and then we'll be having a break in January, and classes will resume on Monday 29th January 2018.
Dates for our return in 2018 are:
MONDAY 29TH JANUARY – The Fraternity Club (Burke Road, Fairy Meadow), and
WEDNESDAY 31ST JANUARY – Dapto Leagues Club (Bong Bong Road, Dapto)

Class times will be the same as this year:
6.30 – 7.30pm – Beginners 1
7.30 – 8.30pm – Beginners 2
8.30 – 9.30pm – Intermediate
ROCKABILLY
Unfortunately we are still waiting for approval from Port Kembla Collegians Club to use their auditorium for our classes, so we are unable to confirm a return to class date in the New Year for Rockabilly.   We hope to have this information to hand soon.  The last Rockabilly classes for the year will be on Thursday 21st December.
 

WHAT'S ON
DANCE VENUES
Sun 10th Dec:             JOHNNY & THE EASYRIDERS at Bulli Workers;  free;  2.30 – 5.30pm
Fri 15th Dec:               DWAYNE ELIX & THE ENGINEERS;  Master Builders Club, $10;  Westside Rockers social dance.
Sun 31st Dec:             THE ROCKHOPPERS are playing at City Diggers Club in Wollongong for Westside Rockers dance;  cost is $10; 8PM

Sun 31st Dec:             DWAYNE ELIX & THE ENGINEERS are on at Bulli Workers;  Free;  7.30PM

GROUP ROCK N ROLL HOLIDAYS
LAS VEGAS – 2019
Details for our next big Rock n Roll Holiday have now been released!  We are heading to the Viva Las Vegas Rock n Roll & Rockabilly festival in APRIL 2019 and you also have the option of doing a 10 night Eastern Caribbean Cruise and also spending a few days in South Beach, Miami with us and also stopping in Hawaii on the way back!
 You can also extend or make changes to your holiday – so for example, say you want to go to New York while you are there, just let the friendly staff at the Travel Club know what you'd like to do and they'll book it for you and tailor the holiday to suit you! 
We are giving you 16 months' notice so you can start saving, booking your holidays at work and planning your holiday now!
You'll find there are a few options as follows: 
 OPTION 1:     One week for the Festival in Las Vegas only (17 – 24th April 2019), or
OPTION 2:     Three weeks for the festival, cruise and Miami (4 – 24th April 2019)
OPTION 3:     Stop in at Hawaii for 3 (or more) nights on the way home.
Flyers can be found on the desk at classes, or if you'd like a flyer sent to you, please email us at footlooserocks@optusnet.com.au
The Rock n Roll Travel Club are currently taking a $100 per person fully refundable "Expression of Interest" deposit.  There are more than a dozen people who have already paid their deposits!!!!    It's a good idea to put your deposit down as numbers are limited, but if you decide not to go you'll get it refunded.   If you are definitely going, you can book your cabin on the cruise now, by putting down a $500/person deposit (booking this early ensures you will get the pick of the cabins!) 
If you'd like to have a look at the web site for the Viva Las Vegas Rock n Roll & Rockabilly festival, following is the link:  www.vivalasvegas.net  The details on this site are for the 2018 holiday, so the artists will be different in 2019, but it will give you an idea of what the festival is about!  There are over 100 bands and DJ's from around the world, 800 cars on display, pool parties, dance lessons, over 120 retro market stalls, pin up competitions and so much more.  To give you an idea of the caliber of the artists, the headline acts in 2018 are Jerry Lee Lewis and Duane Eddy!  We've been to Viva twice now and love it!  The whole festival is held in the Orleans Casino in Vegas and its the biggest festival of its kind. 
If you have any queries or would like to book or pay your Expression of Interest deposit, call Rachael or Darryl at the Rock n Roll Travel Club on 1800 654 899. 
We'd love you to join us on what promises to be a fantastic holiday!  

Remember everyone is always welcome on our holidays – you don't have to be part of Footloose to join us – in fact your friends, non-dancing family members etc are all welcome – one couple even bought their parents with them on a previous holiday!  The idea of these holidays is for a group of people with like-minded interests travelling together and enjoying other fun-loving people's company!  People from all over Australia travel with us on our holidays. 
 

CRUISE N GROOVE 2018
We will be teaching on this fabulous cruise in November 2018!  This cruise is a private charter for a week on the Radiance of the Seas with ports including Noumea and Mare (New Caledonia).  These cruises are amazing and are put on by a company called Choose Your Cruise.  We've taught on 7 of these cruises for this company and always have a ball.  Cruise n Groove features awesome Elvis Tribute Artists including Shawn Klush, Justin Shandor, Dean Z, Bill Cherry & Jake Rowley from the USA, tribute artists doing Johnny Cash, Buddy Holly, Roy Orbison!  There are over 30 artists on board including rock n roll dance bands and our own Midnight Drifters.     Brochures can be found on the desk at classes or check out their web page at:  http://cruisengroove.com.au/2018/ .  Bookings can be made by calling their office on 1300 247 371.  Please let us know if you book as the company doesn't give us that information.  That way we can try and book tables for dinner.

2018 COURSE TIMETABLE
| | | | | |
| --- | --- | --- | --- | --- |
|   | COURSE STARTS | VENUE | TIME | STYLE |
| MON: | 29 JAN | Fraternity Club | 6.30 – 7.30 | Beginners 1 Rock n Roll |
|   |   |   | 7.30 – 8.25 | Beginners 2A Rock n Roll |
|   |   |   | 8.30 – 9.30 | Intermediate F Rock n Roll |
| WED: | 31 JAN | Dapto Leagues | 6.30 – 7.30 | Beginners 1 Rock n Roll |
|   |   |   | 7.30 – 8.25 | Beginners 2A Rock n Roll |
|   |   |   | 8.30 – 9.30 | Intermediate F Rock n Roll |
| THURS |   |   |   |   |
|   |   |   |   |   |
ADULT CLASS PRICES

(kids under 16 half price)
| | | |
| --- | --- | --- |
|   | WEEKLY PRICE | COURSE PRICE |
| ROCK N ROLL – Beg 1, Beg 2 & Intermediate (one night/week) | $12.00 | $50.00/5 week course |
That's it for this month!  Merry Christmas everyone!
Sue & Geoff Routh
Footloose Rockers Dance Studio
Ph:  0410 483 560