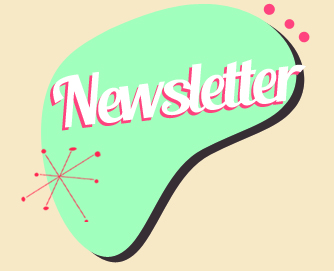 FOOTLOOSE ROCKERS




NOVEMBER 2017 NEWSLETTER
Hi everyone – Welcome to the November edition of our newsletter.
We are almost at the end of the year and Christmas is just around the corner – how quickly has this year flown by – and there's only 4 weeks left until our huge Christmas Party!  At the time of writing this, there were only around 20 tickets left – so if you are planning on coming, you need to get your ticket now!  All details can be found further on.
Our last Rock n Roll social dance for the year is on this coming SATURDAY 4TH NOVEMBER at Pt Kembla Collegians Club.  This is the last one until February next year, so make sure you come along for a great night.  Details under SOCIAL DANCES. 
There's only one more course left for the remainder of this year, so come along and get some lessons in before the end of the year!   The new course will start at the Fraternity Club on Monday 20th November, but as we can't use Dapto Leagues on Wed 22nd November, the course there won't start until the following week – on Wednesday 29th November.   More details can be found under "Rock n Roll classes" heading.
Our last classes for the year will be the week commencing 18th December, and we won't be starting back until week commencing 30th January 2018.  
We are starting a new 5 week ROCKABILLY course which will be taught on Thursday nights commencing 23rd November at Port Kembla Collegians Club.   See full details below.
There's a pop-up retro Ladies clothing shop coming to Warrawong Plaza.  Laurina Jean Retro Clothing travels around Australia, only coming to Wollongong once a year.  They sell a great range of Rock n Roll and Rockabilly style dresses, petticoats and accessories.  The store will be there for 2 days only from 9th to 11th November. 
 Now read on for all the details on what's happening!
LESSON INFORMATION
NO LESSONS – 16th and 22nd November
Please note that there will be NO CLASSES on WEDNESDAY 22ND NOVEMBER as we are unable to use Dapto Leagues Club as they have a show booked, and we are unable to arrange an alternative venue.
There will also be NO CLASSES on THURSDAY 16TH NOVEMBER at Port Kembla Leagues Club as we doing a performance at Crown Street Mall (see above).
ROCK N ROLL CLASSES
As we are unable to use Dapto Leagues Club on 22nd November, PLEASE NOTE the new courses will be starting in 2 different weeks.   Details are:
Monday 20th November – a 5 WEEK COURSE starts at The Fraternity Club
Wednesday 29th November –  a 4 WEEK COURSE starts at Dapto Leagues Club
So if you want to do the 5 week course and normally attend Dapto Leagues, you can attend classes on Monday 22nd November then continue your classes at Dapto Leagues the following week.   
This will change the course prices for Beginners 2 and Intermediate classes – so if you are doing the five weeks, it will be the normal $50, but if you are doing the 4 weeks at Dapto, it will be $40 (or $12/week).
This is the last time we will be offering our SPECIAL DISCOUNTED PRICE for NEW students starting Beginners 1 Rock n Roll – it is just $25 for this course.    So please make sure you let your friends/family know.  Flyers are on the desk at classes.
NEW – ROCKABILLY COURSE!
Want to learn Rockabilly?  We are starting a new Beginners course on Thursday 23rd November at 7pm at Port Kembla Collegians Club.  We'll also be doing Intermediate at 8pm for those that have completed the beginners course in the past.
Rockabilly is a dance style similar to Rock n Roll, but the footwork is slightly different as there are no back steps.   Most of the moves taught in Rockabilly are different to those that are taught in our Rock n Roll classes.
A lot of people have the impression that Rockabilly is solely done to fast music – this is NOT THE CASE!  When we teach Rockabilly, we use songs that are as slow as the Wanderer!  But having said that, once you become confident, it is a much easier style to do when the music being played is on the fast side.
Basic beginners will be on from 7 – 8pm and Intermediate will be 8 – 9pm.  Everyone welcome.  See timetable below for cost and details

.
GENERAL NEWS
DANCE DEMO
We have been asked to dance at the Lord Mayor's official Lighting of the Christmas Tree in Crown Street mall in Wollongong on Thursday 16th November.    Lonesome Train – a great rock n roll and rockabilly band will be playing.  We'll be meeting around 5.15pm for a 5.30 to 5.45pm performance to pre-recorded music, then dancing again at 6.45 to 7pm.  The band will then come on at 7pm and we can dance to whatever songs we like!  So if you'd like to come along, please dress in your Rock n Roll dresses and outfits!   Please note we'll be dancing on pavers, so wear appropriate shoes. 
FOOTLOOSE CHRISTMAS PARTY
We've already sold 247 tickets to our Christmas party – so that means there are just over 20 tickets left!  It's on Saturday 2nd December at the Fraternity Club and the band is NO BRAKES!!  Tickets are $52 each and includes a 2 course dinner, Footloose Dance Troupe routines and lots more! 
The THEME is Great Gatsby Gala, so get glamorous or get creative with inspiration from the 1920's to 1940's era!  Come dressed as Gangsters, Dolls, Dames, in Zoot Suits, Braces, Charleston outfits or just plain glam!
For those of you who have left deposits on your tickets, they MUST BE PAID FOR IN FULL BY 17TH NOVEMBER

.  Also, don't forget to let us know who you'd like to sit with or if you have an special dietary requirements for your meal.  Please note there will be NO TICKET SALES on the night. 
FOOTLOOSE SOCIAL DANCES
Our next social dance is on Saturday 4th November at Port Kembla Collegians Club and the band is the fabulous MATCHBOX.  So make sure you come along and join us for a fun night!   This is the last one for the year, and we won't be having another one until February next year!
 We'll be doing our Rock n Roll progressive dance, a Monte Carlo and there'll be lucky door prizes.
 Cost is $10 for adults, and this goes to pay for the band.  EVERYONE WELCOME – bring your family & friends!  The night starts at 7.45pm and goes until 11.30pm.  These nights are great for practicing your moves and getting to know your fellow students in a fun, casual and safe atmosphere.  There's a huge dance floor and we always have a great night. 

 
WHAT'S ON
SHOALHAVEN ROCKERS XMAS PARTY
We are getting a group together to go to the Shoalhaven Rock n Roll Club Christmas party which is on Saturday 25th November at Bomaderry Bowling Club;  doors open 6pm.  The cost is $45 per ticket and includes a 3 course dinner, and dancing to the David Price Band.  If you'd like to come, please put your name down on the list at the desk at classes and payment is due by 8th November.  The theme is White Christmas or Rock n Roll.
THE DETONATORS AT TOWRADGI HOTEL
The Detonators are a great Rockabilly/Rock n Roll/Roots style band from Victoria and they are coming to The Towradgi Beach Hotel on Sunday 26th November from 3.30 to 6.30pm, and its free.  We play a lot of their music in our classes, so you'll find it great to dance to.   It will be in the Sports bar, and this area is now all timber flooring which is much better to dance on than the previous carpet.  See you there!
DANCE VENUES
Sat 4th Nov:                FOOTLOOSE SOCIAL DANCE with MATCHBOX;  Pt Kembla Collegians Club;  7.45pm;  $10
Fri 17th Nov:               MIDNIGHT DRIFTERS;  Master Builders Club, Wollongong, Westside Rockers social dance; 8pm; $10

Sat 25th Nov:              Shoalhaven Rockers Xmas Party;  Bomaderry Bowls;  $45 ticketed event
Sun 26th Nov:             THE DETONATORS are playing at the Towradgi Beach Hotel;  free;
Frid 1st Dec:               MESCALERO are on at Warilla Bowls Club; 8pm;  free
Sat 2nd Dec:               FOOTLOOSE XMAS PARTY – Band is No Brakes;  $52;  no door sales
Sun 10th Dec:             JOHNNY & THE EASYRIDERS at Bulli Workers;  free;  2.30 – 5.30pm
Fri 15th Dec:               DWAYNE ELIX & THE ENGINEERS;  Master Builders Club;  $10;  8pm; Westside Rockers social dance.
GROUP ROCK N ROLL HOLIDAYS
ASIA CRUISE
There are only a handful of inside cabins left for our Asia cruise in January 2018.  Unfortunately all outside cabins are sold out.  If you would like a flyer or details on this fabulous holiday, please email us at info@footlooserockers.com.au
VIVA LAS VEGAS – 2019
We are in the throes of planning our next big holiday which will be to the Viva Las Vegas Rockabilly festival in LAS VEGAS in 2019.  The Vegas festival is held over the weekend of 18th – 21st April 2019 and is the largest Rock n Roll and Rockabilly festival held in the world.  We've been to this festival twice before, and we can tell you it's fantastic!  It  features bands from all over the world, a huge car show and hundreds of retro stalls, and so much more.  It's held in and around the grounds of the Orleans Casino in Vegas.     We are planning on being in Vegas for a week, and will also be including a cruise (possibly a Caribbean cruise) and extra days travelling in the States.
The holiday is still in the early planning stages, but we wanted to give you an idea of what we have planned so you can start saving and planning for it.  The full dates won't be  available until the holiday has been finalised but plan on around a week before and/or after the festival dates.  We hope to bring you more information in our December newsletter.
Remember everyone is always welcome on our holidays – you don't have to be part of Footloose to join us – in fact your friends, non-dancing family members etc are all welcome – one couple even bought their parents with them on a previous holiday!  The idea of these holidays is for a group of people with like-minded interests travelling together and enjoying other fun-loving people's company!  People from all over Australia travel with us on our holidays.  If you would like to go on the list to be kept informed of details of this holiday, please let us know and we'll add you to the list, and you'll be the first to know about it! 
CRUISE N GROOVE 2018
We will be teaching on this fabulous cruise in November 2018!  This cruise is a private charter for a week on the Radiance of the Seas with ports including Noumea and Mare (New Caledonia).  These cruises are amazing and are put on by a company called Choose Your Cruise.  We've taught on 7 of these cruises for this company and always have a ball.  Cruise n Groove features awesome Elvis Tribute Artists including Shawn Klush, Justin Shandor, Dean Z, Bill Cherry & Jake Rowley from the USA, tribute artists doing Johnny Cash, Buddy Holly, Roy Orbison!  There are over 30 artists on board including rock n roll dance bands and our own Midnight Drifters.     Brochures can be found on the desk at classes or check out their web page at:  http://cruisengroove.com.au/2018/ .  Bookings can be made by calling their office on 1300 247 371.  Please let us know if you book as the company doesn't give us that information.  That way we can try and book tables for dinner.
LEARN TO DANCE DVD'S
Our Rock n Roll and Rockabilly dance lessons are available for sale on DVD.  Our Learn to Rock n Roll DVD's are $40 each or the Set of 5 for $160 (save $40 by purchasing the set!)  The set includes Beginners 1, Beginners 2, Intermediate A, B & C.
Also available are our Learn to Rockabilly DVD's. They are $40 each or the complete set of 4 is $130.00 (a saving of $30)  DVD's can be purchased at classes or on line at www.footlooserockers.com.au
NEW COURSE TIMETABLE
| | | | | |
| --- | --- | --- | --- | --- |
|   | COURSE STARTS | VENUE | TIME | STYLE |
| MON: | 20 NOV | Fraternity Club | 6.30 – 7.30 | Beginners 1 Rock n Roll |
|   |   |   | 7.30 – 8.25 | Beginners 2B Rock n Roll |
|   |   |   | 8.30 – 9.30 | Intermediate E Rock n Roll |
| WED: | 29 NOV | Dapto Leagues | 6.30 – 7.30 | Beginners 1 Rock n Roll |
|   |   |   | 7.30 – 8.25 | Beginners 2B Rock n Roll |
|   |   |   | 8.30 – 9.30 | Intermediate E Rock n Roll |
| THURS | 23 NOV | Pt Kembla Leagues | 7.00 – 8.00 | BEGINNERS ROCKABILLY |
|   |   |   | 8.00 – 9.00 | Intermediate A Rockabilly |
ADULT CLASS PRICES

(kids under 16 half price)
| | | |
| --- | --- | --- |
|   | WEEKLY PRICE | COURSE PRICE |
| ROCK N ROLL – Beg 1, | $12.00 | $25.00/course |
| ROCK N ROLL – Beg 2 & Intermediate 5 WEEKS | $12.00 | $50.00/5 week course |
| ROCK N ROLL Beg 2 & Int – 4 WEEKS | $12.00 | $40.00/4 week course |
| ROCKABILLY – 5 WEEKS | $12.00 | $50.00/5 Week course |
That's it for this month!  Hope to see you soon!

Sue & Geoff Routh
Footloose Rockers Dance Studio
Ph:  0410 483 560
Web:  www.footlooserockers.com.au
Email:  info@footlooserockers.com.au