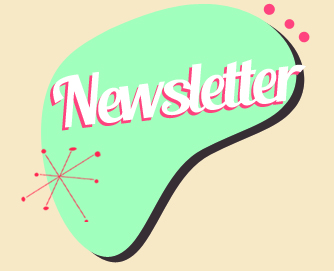 FOOTLOOSE ROCKERS
JULY 2018 NEWSLETTER
Hi guys!
Welcome to all our new students who have just joined our mailing list.  This newsletter is sent out at the beginning of each month and it will keep you up to date with what's happening.   In this month's edition you'll find details on a change of venue, details on new classes and the final update for our dinner dance.
There are big changes to our locations and dance styles starting this month, so please make sure you have a read about them.
We apologise for the lateness of this newsletter (we usually aim to get it out in the first few days of the month), but we have been waiting on confirmation from the club's for our new venue (see below for details). 
To find about our events, check out the What's On section.  Now read on for all that's happening at Footloose!
DAPTO LEAGUES CLUB CLASSES
We received bad news this month – Dapto Leagues are going to be renovating their auditorium, which means we can no longer hold our classes there.  Our last ROCK N ROLL class there will be on Wednesday 18th July 2018 (please note this class will be held upstairs in the Sinclair Room).  We've been there for just over 9 years – we started classes there on 10th June 2009!!  Apparently they are going to be making a kids play zone and won't have an auditorium at all – so no shows either, which is also sad news for the local Dapto community. 
We can now confirm that we have been able to secure Port Kembla Collegians Club on TUESDAY nights for our ROCK N ROLL classes.  Unfortunately they already have their auditorium booked on Wednesday nights – hence the reason for going to a Tuesday night.  So the new Rock n Roll course will start on TUESDAY 24TH JULY at Pt Kembla.  Class times will remain as normal (see full timetable further on).   We know that this might not suit some people, but unfortunately the reality is we could not get a suitable club on Wednesday nights.
BUT!!!  There is some good news – we are able to use the upstairs Sinclair room on Wednesday night for lessons.  As this is a smaller dance floor, it isn't suitable for our Rock n Roll classes due to the numbers attending, but we are going to be teaching SWING LINDY dance lessons there.  See below for full details.
We'd like to thank everyone for their suggestions of alternative venues, but there is a lot to consider – for example the size of the dance floor, the parking (must be secure for our ladies to walk to their car at night), the location (we need a venue south of Wollongong), and then to get approval from the club has proved difficult.  We have approached quite a few clubs, but they either have badge draws or bingo, or the dance floors are in the middle of the general lounge area where there are club members congregating – which isn't conducive to teaching.
Please note that classes at The Fraternity Club on Monday nights will not be affected by this change, and a new 5 week course will start there on MONDAY 23RD JULY. 
GENERAL INFO
We start a new course week commencing 23rd July, and we have a promotion for new Beginners 1 Rock n Roll students – do the whole 5 week course for just $25 per person – that's just $5 a lesson!!!!  This offer applies to our new Beginners Swing Lindy classes as well!   All details can be found under CLASS INFORMATION.
Our next social dance at Pt Kembla Leagues is on 4th August, so keep the date free.  All details can be found under SOCIAL DANCES.
For those of you who ordered jackets, they are scheduled to be ready the week of 16th July, so we will contact you as soon as we have them – we can't wait to see what they look like!
We have just finished filming a set of 4 Learn to Swing Lindy Hop DVD's and these should be ready for release around August/September.  It was a huge, tiring day and we'd like to thank Conchi for helping us out on the day.    There's lots of editing to do now – but keep your eye out for their release – details will be published in our newsletter.    
CLASS INFORMATION
ROCK N ROLL CLASSES
SUPER WINTER SPECIAL!!!      FIVE WEEK BEGINNERS 1 COURSE – JUST $25/5 weeks – that's $5 per lesson!   This offer is valid for the next 5 week BEGINNERS 1 course commencing on the following dates, so make sure you let all your friends and family know about this fabulous offer!     $25 payment must be made on the first night of the course.  The new course starts:
MONDAY 23 JULY – The Fraternity Club (Fairy Meadow), and
TUESDAY 24 JULY – Pt Kembla Collegians Leagues Club
Beginners 1 class times are 6.30 – 7.30pm.  We also start a new course in Beginners 2B at 7.30pm and Intermediate C at 8.30pm (charges for Beg 2 and Intermediate are $12/person/week or $50/5 week course). 
SWING LINDY HOP DANCE CLASSES
NEW!!!!!    We are starting a new course in Swing Lindy Hop and these classes will be held at Dapto Leagues, commencing Wednesday 25th JULY.  Please note classes will be held upstairs in the Sinclair room and not in the main auditorium.  There will be a timber dance floor but it is smaller than the auditorium – hence the reason we can't continue Rock n Roll classes there.
Swing Lindy hop is a dance that originated in the 1930's to 1940's and is danced to swing music from that era, and also music from today's artists like Michael Buble and Robbie Williams.  It consists of a triple step basic, and also includes fabulous moves like The Charleston and Suzy Que's!    
The good news is you can do this BEGINNERS course for $25/person for the five week course – just $5 a lesson!!!     The timetable is:
7pm – 8pm:              Beginners Swing Lindy Hop
8pm – 9pm:              Intermediate A Swing Lindy
Please note you should have completed our Beginners course before going up into the Intermediate level.  See the full timetable further on.
CHA CHA DANCE COURSE
We'll be starting a  5 WEEK BEGINNERS CHA CHA course on THURSDAY 26TH JULY at 7pm.  It will be held at Pt Kembla Collegians Club every Thursday night starting on 26 July.  Cost is $12/person/week or $50 for the course.
Cha Cha is a popular dance that a lot of people do at clubs and our social dances, so this is a good one to get under your belt.  This will be the only Beginners course we will be doing this year, so don't miss out!   No partner required – everyone welcome!
ROCKABILLY CLASSES
There will be NO BEGINNERS Rockabilly for the course commencing 26th July.  However, we will be continuing with our Intermediate A Rockabilly, which will start at 8pm at Pt Kembla Collegians Club on 26th July.    We will be teaching Beginners Cha Cha at the 7pm time slot (see under CHA CHA heading for details).   
Flyers with class details are available on the desk at classes so please take them home or to work and let your friends and family know about our special offer!  We appreciate the effort you put into bringing along new students so that we can keep our classes alive in the Illawarra!
CLOTHING
We now have a new stock of Shoe Bags for carrying your dance shoes to classes and social dances.  They have the Footloose logo on them and are $25 each.  See Sue at classes to order one.
FOOTLOOSE SOCIAL DANCES
Our next social dance is on at Port Kembla Collegians Leagues on SATURDAY 4th AUGUST, and the band is the fantastic ON THE PROWL, which consists of previous members of the Old '55 band!  These guys play a fabulous range of Rock n Roll music, so don't miss this one.   
Following are the dates for our social dances for the year and also our dinner dance and Christmas party, so put them in your diary now:
Saturday 14th July – Dinner Dance – Fraternity Club, Band is RAVE ON!  Tickets $55;  sold out

Saturday 4th August – Band is ON THE PROWL;  $10;  Pt Kembla Collegians; 7.45pm
Saturday 1st Sept –  JOHNNY & THE EASYRIDERS;  $10;  Pt Kembla Collegians; 7.45
Saturday 13th Oct – FULL THROTTLE ROCKERS;  $10;  Pt Kembla Collegians;  7.45
Saturday 1st Dec – CHRISTMAS PARTY at the Frat Club, featuring MIDNIGHT DRIFTERS!!!
WHAT'S ON!!
FOOTLOOSE DINNER DANCE: 
Our DINNER DANCE is almost here (Saturday 14TH JULY) and everyone is getting very excited  and discussing what they will be wearing – the theme is GLITZ & GLAMOUR!  Either dress up to the nines or just come in your smartest outfit!     We have 170 people joining us for what promises to be a fabulous night of dining and dancing to the fantastic RAVE ON rock n roll band.
Dinner will start being served around 7pm, so please don't be late!  We're looking forward to seeing you all dressed in your outfits!  There'll be Best Dressed prizes and lucky door prizes! 
There will be an alternating plate drop, and the entrées are:  Salt & Pepper Calamari with Lime Aioli or Penne Primavera (pasta, ham mushroom & cream);   Mains are Pork Loin Soy or Chicken Camembert (chicken breast with camembert, walnuts, in prosciutto with cranberry sauce). 
SMOKIN WINGTIPS AT THE OAKS
On Sunday 29th JULY, The SMOKIN' WINGTIPS (from Victoria) are playing at the Oaks Hotel at Albion Park (on the highway near McDonalds).  Time is 3pm – 6pm, and this event is FREE!  There's a dance floor, great bistro and the band is terrific.  It's a good idea to book a table for this one (ask to be in the main bistro area).   Try and support these gigs so that they continue to put them on for us!   This is a one-off opportunity to see this fantastic band as they don't normally play in NSW!
LOST IN THE 50'S MUSEUM
There's a fabulous retro museum on the Central Coast of NSW, and they will be closing down in October this year.  It's called Lost in the 50s and it has a huge museum of over 70 classic cars and 10,000 memorabilia items!   You'll also find lots of other retro things, like a fully set up 1950's Milk Bar, and so much more!   There are only a few more open days before it closes its doors.  They will be auctioning off all their items in October.  The remaining open dates are 22 July, 19 August and 23 September.  Entry is $20 and its at 42 Stenhouse Drive, Cameron Park.  Entry fee is $20.  All details can be found on their web site:  www.lostinthe50s.com.au
SYDNEY ROCK N ROLL MARKETS
The next Sydney Rock n Roll Alternative Market is on Sunday 29th JULY.  These markets are held in the Manning Bar at Sydney University and are on from 10.30 am until 4pm.  There's a great dance floor in the Manning Bar and they have a variety of rockabilly bands.  There are also heaps of retro market stalls and custom cars on display.  This is always a great day out. Entry is $6.
ROCK N ROLL, SWING & ROCKABILLY DANCE COMPETITION
A major dance competition – the NSW State Titles is on Saturday 11th August at Parramatta RSL.  Geoff and I will be there as MC and adjudicator, so if you want to check some awesome dancing out, this is the place to do it.   Doors open 9am and the competition goes from 10am – 5pm.  
LEARN TO DANCE DVD'S!
Don't forget we have our Rock n Roll and Rockabilly moves on DVD!

Set of 5 Learn to Rock n Roll DVD's – $160 for the set of 5

Set of 4 Learn to Rockabilly DVD's –$130 for the set of 4
 All moves are taught the same way as they would be in classes, so these are great for practicing at home!  It's just like having a private lesson in your own home, and you can go over and over each move until you master it. DVD's can be purchased at classes or on our web page at www.footlooserockers.com.au

. 
CALENDAR OF EVENTS
Sat 14th July

:    Footloose Rockers dinner dance;  Band is RAVE ON;  SOLD OUT
Fri 20th July:      Midnight Drifters –  Bulli Workers – Westside Rockers social;  $10
Sat 28th July:     Dwayne Elix  & the Engineers – Bulli Workers;  Free 7.30pm
Sun 29th July:    Smokin' Wingtips – The Oaks Hotel (Albion Park);  Free 3pm
Sat 4th Aug:        Footloose Dance – ON THE PROWL;  Pt Kembla Collies Club;  $10;  7.45pm
Fri 3rd Aug:        MESCALERO – Warilla Bowls;  Free;  8pm
GROUP ROCK N ROLL HOLIDAYS
LAS VEGAS – 2019
Our next group holiday is to the Viva Las Vegas Rock n Roll & Rockabilly festival in APRIL 2019 and we can confirm that our accommodation is booked for the ORLEANS HOTEL, which is where the festival is held!  If you are thinking of coming, you need to book quickly as there are only a handful of rooms left.   This is a great coup to get rooms at the Orleans as the venue books out within 12 hours of it going on sale.  We are also doing a cruise and spending 3 nights in Miami.  Some of us are also stopping in Hawaii on the way back.  There are various options available, so pick up a flyer on the desk at classes, or we can email one to you.  You can also extend or make changes to your holiday! 
If you have any queries or would like to book call Rachael or Darryl at the Rock n Roll Travel Club on 1800 654 899.   We'd love you to join us on what promises to be a fantastic holiday! 

Everyone is welcome to join us on our holidays – you don't have to be part of Footloose – in fact your friends, non-dancing family members etc are all welcome.  People from all over Australia travel with us on our holidays.  The idea of these holidays is for a group of people with like-minded interests traveling together and enjoying other fun-loving people's company! 



CRUISE N GROOVE 2018
We will be teaching on this fabulous cruise in November 2018!  This cruise is a private charter for a week on the Radiance of the Seas with ports including Noumea and Mare (New Caledonia).  These cruises are amazing and are put on by a company called Choose Your Cruise.  We've taught on 7 of these cruises for this company and always have a ball.  Cruise n Groove features awesome Elvis Tribute Artists including Shawn Klush, Justin Shandor, Dean Z, Bill Cherry & Jake Rowley from the USA, tribute artists doing Johnny Cash, Buddy Holly, Roy Orbison!  There are over 30 artists on board including rock n roll dance bands and our own Midnight Drifters.     Brochures can be found on the desk at classes or check out their web page at:  http://cruisengroove.com.au/2018/ .  Bookings can be made by calling their office on 1300 247 371.  Please let us know if you book as the company doesn't give us that information.  That way we can try and book tables for dinner.
2018 COURSE TIMETABLE
| | | | | |
| --- | --- | --- | --- | --- |
|   | COURSE STARTS | VENUE | TIME | STYLE |
| MON: | 23 JULY | Fraternity Club | 6.30 – 7.30 | Beginners 1 Rock n Roll |
|   |   |   | 7.30 – 8.25 | Beginners 2B Rock n Roll |
|   |   |   | 8.30 – 9.30 | Intermediate C Rock n Roll |
| TUES: | 24 JULY | Pt Kembla Collegians | 6.30 – 7.30 | Beginners 1 Rock n Roll |
|   |   |   | 7.30 – 8.25 | Beginners 2B Rock n Roll |
|   |   |   | 8.30 – 9.30 | Intermediate C Rock n Roll |
| WED | 25 JULY | Dapto Leagues | 7.00 – 8.00 | BEGINNERS SWING LINDY |
|   |   |   | 8.00 – 9.00 | Intermediate A Swing Lindy |
| THURS | 26 JULY | Pt Kembla Leagues | 7.00 – 8.00 | BEGINNERS CHA CHA |
|   |   |   | 8.00 – 9.00 | Intermediate A Rockabilly |
ADULT CLASS PRICES (kids under 16 half price)
| | | |
| --- | --- | --- |
|   | WEEKLY PRICE | COURSE PRICE |
| BEGINNERS ROCK N ROLL | $12.00 | $25/5 week course |
| ROCK N ROLL – BEG 2 & INT(one night/week) | $12.00 | $50/5 week course |
| ROCKABILLY – Intermediate A | $12.00 | $50/5 week course |
| CHA CHA – Beginners | $12.00 | $50/5 week course |
| SWING LINDY HOP – Beginners | $12.00 | $25/5 week course |
| SWING LINDY HOP – Intermediate | $12.00 | $50/5 week course |
That's it for this month!

Sue & Geoff Routh
Footloose Rockers Dance Studio
Ph:  0410 483 560