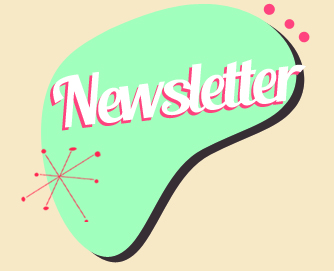 FOOTLOOSE ROCKERS
JUNE 2017 NEWSLETTER
Hi everyone!  Welcome to the June edition of the Footloose Rockers Newsletter.
Well Winter is definitely here and I know I'd like to hibernate because I hate the cold, but that's not going to happen because we love teaching you guys to dance!  We get so much pleasure out of seeing a dance floor full of smiling faces enjoying a skill that we taught them!
"

The best way to predict your future is to create it" …. Abraham Lincoln


How appropriate is that saying.  I often hear people say "Oh I'd love to be able to dance like that", well if you don't make an effort to do it, it will never happen!   So don't ever give up and you'll reap the rewards …… after all, we all had to start as beginners!
A couple of recent lost and founds:
FOUND:  A black ladies cardigan was recently found at the Fraternity Club at classes.  Please let me know if you lost one as I have it here.
FOUND:  Red/black checked men's jacket at Dapto Leagues on 31st May – this one was handed in to the reception desk at the club.
LOST:  A lady lost a gold earring at our dance on 13th May at Port Kembla Leagues Club.  So if you found it, please let me know.
Now read on for what's happening!
 

GENERAL NEWS
Our next dance is on this SATURDAY 8TH JULY at Pt Kembla Collegians Club.  The band is the DWAYNE ELIX & THE ENGINEERS  (see further on for full details).
 We've been advised by the Rock n Roll Travel Club that the Asian cruise that we are doing in January 2018 is heavily booked, so if you want to come, you need to book NOW!!  There are currently only a limited number of cabins left.  Full details of the holiday can be found further on. 
 We are starting a new 6 week ROCK N ROLL course week commencing 19TH JUNE.  Please note this next course will go for 6 weeks.  See further on under the heading "LESSON INFORMATION" for full details.
 NOTE:  Lessons will go ahead as normal on MONDAY 12TH JUNE, even though it is a public holiday.  Same times as normal, starting from 6.30pm.
 If you like playing Trivia or just want a fun night out, Carol is organising a fundraiser TRIVIA NIGHT for her son and some boys who are heading off overseas to represent Australia in Futsal.  We'll be there, so if you'd like to come, contact Carol on 0412 129 179.  Tables are for 8 and tickets are $20 each.  It will be held at Dapto Citizens Bowling Club on Saturday 22nd July at 6pm.   There'll be prizes, raffles, games and entertainment.   Everyone welcome. 
Come to the Oaks Hotel at Albion Park Rail on Sunday 25th June for the fabulous NO BRAKES BAND!  Geoff's birthday is on that day, so come and help us celebrate!  Starts at 2pm to 5pm.
LESSON INFORMATION
ROCK N ROLL CLASSES
A new 6 week Rock n Roll course starts as follows:
 MONDAY 19th JUNE  – THE FRATERNITY CLUB, FAIRY MEADOW, and
WEDNESDAY 21ST JUNE  – DAPTO LEAGUES CLUB
Please note that we'll be doing 6 week courses for the next few months so that they coincide with our holiday to Hawaii in September.  This means the cost of the course will be $60 for the 6 weeks (or $12/week).  New Course flyers can be found on the desk at classes.
If you know of anyone who is bored or lonely or just wants to get out and do something different, please tell them about our classes.  We also have Loyalty cards!  They work just like a coffee club card – so for every new student you bring, you get a click on your card.  When you get 8 clicks, you get your next 5 week dance course for FREE!  So start talking to your friends and family now and bring them along with you!  Pick up your loyalty card from the desk at classes. 
SWING LINDY CLASSES
We will be continuing Intermediate Swing Lindy at the moment (no Beginners Swing), and the next 6 week course starts Thursday 22nd June.
TRIPLES DANCE COURSE
Our current triples dance course has been so popular we'll be running a second 6 week course!
It will be held at Port Kembla Collegians Club on Thursday nights, and starts on Thursday 22nd JUNE.  Cost is $12/person/week or $60 for the course.

The moves in this course will be different from those in the first course.  Triples is where one person leads 2 other people through some fun Rock n Roll style moves.
 

FOOTLOOSE SOCIAL DANCES
Our next social dance is on Saturday 8TH JULY at Port Kembla Collegians Club and the band is the fabulous DWAYNE ELIX & THE ENGINEERS.  So make sure you come along and join us for a fun night – we need 100 people just to pay for the band!
We'll be doing our Rock n Roll progressive dance, a Monte Carlo and there'll be lucky door prizes.
Cost is $10 for adults, and this goes to pay for the band.  EVERYONE WELCOME – bring your family & friends!  The night starts at 7.45pm and goes until 11.30pm.  These nights are great for practicing your moves and getting to know your fellow students in a fun, casual and safe atmosphere.  There's a huge dance floor and we always have a great night.
 For those of you who would like to have dinner with us at the club's bistro, we meet at 6pm, so put your names down on the list at the desk at classes or email us so we can make a booking (prices are very reasonable).   Hope to see you there!
Dance dates and bands for the rest of the year are:
Sat 8th July:                         DWAYNE ELIX & THE ENGINEERS; 
Sat 19th Aug:                       DINNER DANCE –  FOOTLOOSE 25th ANNIVERSARY – FRAT CLUB; $52/ticket;  Band is ON THE PROWL

Sat 2nd Sept:                       RAVE ON
Sat 4th Nov:                         MATCHBOX
Sat 2nd Dec:                         FOOTLOOSE XMAS PARTY – FRAT CLUB;  Band is NO BRAKES
WHAT'S ON
FOOTLOOSE 25TH ANNIVERSARY DANCE
We've now sold 270 tickets to our 25th Birthday on 19th August, so it's going to be awesome!  If you are coming, don't forget to let us know if you have any special DIETARY REQUIREMENTS, and also let us know who you'd like to sit with, otherwise we will seat you with students from your class. 
The theme is BACK TO SCHOOL – which means if you want to dress with the theme, you can come along in School uniforms, or Head Mistress/Master; a nun, a PE teacher and seeing as we are a dance school, you can also come in a dance outfit!!!!  So it's up to you – the sky's the limit!  Please note that dressing up is OPTIONAL – you can come along in your normal dance gear and still fit in!!!!
DANCE VENUES
The next dance afternoon at the Oaks Hotel in Albion Park Rail is on Sunday 25th JUNE, and the band is the fabulous NO BRAKES!!  We love this band, so this will be one not to be missed!    There's a dance floor and a great bistro and it will be free!   Time is from 2pm – 5pm, and it will be Geoff's birthday, so come along and help him celebrate.
Footloose Rockers Dance is on Saturday 8th JULY – band is DWAYNE ELIX & THE ENGINEERS;  $10; 7.45pm – 11.30pm;  Pt Kembla Collegians Club
The next Westside Rockers dance is on Friday 16TH JUNE and the band is ON THE PROWL;  Cost is $10 and its on at the Master Builders club.
If you like Rockabilly (like us) you won't want to miss the Flattrakkers who are playing at Matraville RSL (in Sydney) on Saturday 10th June.  These guys are great and it's a free gig.  Time is 8pm.
 

ROCK N ROLL, SWING & ROCKABILLY DANCE COMPETITION
There's only one major dance competition held in Sydney these days, and it's the NSW State Titles and it's on Saturday 12th August at Parramatta RSL.  Geoff and I will be there as MC and adjudicator, so if you want to check some awesome dancing out, this is the place to do it.   Doors open 9am and the competition goes from 10am – 6pm.
 If you'd like to enter, please let us know.  There will be events in Rock n Roll, Rockabilly, Lindy Hop and Slow Swing.   Entries close 15th July and all details can be found at the following link:   http://www.bluesuedeshoesdance.com.au/event/the-nsw-state-titles-2017/
 Price for spectators is $12/adult and $5/child.
GIG GUIDE
If you would like info on what bands are playing where, Janine posts a great gig guide on the Footloose Rockers Facebook page every Thursday, or alternatively her own page is called Dancing the Gong.  Janine does a great job – thanks Janine!
 

GROUP ROCK N ROLL HOLIDAYS
ASIA CRUISE – JANUARY 2018
UPDATE:   THE SHIP IS ALMOST BOOKED OUT – so if you want to come you need to book NOW!  This will be a fantastic holiday –  we are flying to Singapore, and cruising to Vietnam, Thailand, Malaysia and Cambodia!  The dates are 7th January – 24th January 2018.  If you'd like a flyer sent to you, please email us at info@footlooserockers.com.au or pick one up from the desk at classes.
 The holiday includes:
15 Night cruise including all meals and entertainment

Return economy air fares to Singapore

2 nights accommodation in Singapore pre cruise

Transfers (airport to hotel, hotel to cruise terminal, cruise terminal to airport)
Traveling with a group is always lots of fun!  We'd love to see you join us on this fabulous holiday!  If you have any queries or would like to book, please call Rachael or Darryl at the Rock n Roll Travel Club on 1800 654 899. 
CRUISE N GROOVE 2018
We will be teaching on this fabulous cruise in November 2018!  This cruise is a private charter for a week on the Radiance of the Seas with ports including Noumea and Mare (New Caledonia).  These cruises are amazing and are put on by a company called Choose Your Cruise.  We've taught on 7 of these cruises for this company and always have a ball.  Cruise n Groove features awesome Elvis Tribute Artists including Shawn Klush, Justin Shandor, Dean Z, Bill Cherry & Jake Rowley from the USA, tribute artists doing Johnny Cash, Buddy Holly, Roy Orbison!  There are over 30 artists on board including rock n roll dance bands and our own Midnight Drifters.     Brochures can be found on the desk at classes or check out their web page at:  http://cruisengroove.com.au/2018/ .  Bookings can be made by calling their office on 1300 247 371.  Please let us know if you book as the company doesn't give us that information.  That way we can try and book tables for dinner.
HAWAII 2017
Bookings are still available for our upcoming holiday in September 2017.  We have 24 booked for our fabulous trip!   We are staying in Honolulu for a week, then cruising back to Sydney for 18 nights on the Royal Caribbean ship The Radiance of the Seas.  Ports include Bora Bora, Papeete, Morea, and Picton & Wellington in New Zealand.  If you would like a flyer on this holiday, please let us know.
FESTIVALS
COOLY ROCKS ON FESTIVAL:

  
This is one of the largest retro festivals in Australia and its held over the long weekend in June – this year its 7th – 11th June and attracts thousands of people.  There's heaps of retro stalls, bands, dances and car shows.  Here's the link:  http://www.coolyrockson.com/
CHROMEFEST – 50'S FESTIVAL
Chromefest is a great Rock n Roll, Rockabilly and Swing festival that is held at THE ENTRANCE on the Central Coast of NSW.  The dates this year are 27th – 29th October.  A large group of us attend every year.  There are fantastic bands, dance nights, hot rods and custom cars on display and heaps of retro market stalls.  The main attractions are held in the park right at the beach at The Entrance, and the local clubs all have bands and dance nights on.  The link for their web site is:  http://www.chromefest.org/

     



LEARN TO DANCE DVD'S
If you need some help with learning our moves, we have a full range of our Rock n Roll and Rockabilly lessons on DVD.  Our Learn to Rock n Roll DVD's are for sale at $40 each or the Set of 5 for $160 (save $40 by purchasing the set!)  The set includes Beginners 1, Beginners 2, Intermediate A, B & C.
Also available are our Learn to Rockabilly DVD's. They are $40 each or the complete set of 4 is $130.00 (a saving of $30)  DVD's can be purchased at classes or on line at www.footlooserockers.com.au
CALENDAR OF EVENTS
Following is a list of what's coming up: 
 

JUNE
Sat 3rd:            FOOTLOOSE ROCK N ROLL DANCE;  Band is FULL THROTTLE ROCKERS; $10
                        Port Kembla Collegians Club;  7.45pm
Sun 4th:           BACKLASH DUO – Kiama Leagues;  4pm;  free
Sat 10th:          THE FLATTRAKKERS at Matraville RSL;  free
Sun 11th:         BULLI WORKERS;  JOHNNY & THE EASYRIDERS; 2.30 – 5.30 free
Fri 16th:           WESTSIDE SOCIAL DANCE – Band is ON THE PROWL; $10; Master Builders Club
Sat 17th:          BACKLASH DUO – Bulli Workers:  7.30-10.30pm free
Sun 25th:         THE OAKS HOTEL Albion Pk Rail;  Band is NO BRAKES; Free; 2 – 5pm
 

JULY
Sat 8th:          FOOTLOOSE ROCK N ROLL DANCE;  DWAYNE ELIX & THE ENGINEERS; $10
                        Port Kembla Collegians Club;  7.45pm
Fri 21st:            WESTSIDE SOCIAL DANCE – Band is MATCHBOX; $10; Master Builders Club
 

AUGUST
19th:                 FOOTLOOSE 25TH ANNIVERSARY DANCE;  ticketed event; $52;  Frat Club
 

SEPTEMBER
2nd:                  FOOTLOOSE ROCK N ROLL DANCE; Band is RAVE ON;  $10
 

NOVEMBER
Sat 4th             FOOTLOOSE ROCK N ROLL DANCE;  band is MATCHBOX;  $10
 

DECEMBER
Sat 2nd:            FOOTLOOSE XMAS PARTY;  Frat Club;  Band is NO BRAKES;
 

NEW COURSE TIMETABLE
| | | | | |
| --- | --- | --- | --- | --- |
|   | COURSE STARTS |  VENUE | TIME | STYLE |
| MON: | 19 JUNE |  Fraternity Club |  6.30 – 7.30 | Beginners 1 Rock n Roll |
|   |   |   | 7.30 – 8.25 | Beginners 2B Rock n Roll |
|   |   |   | 8.30 – 9.30 | Intermediate B Rock n Roll |
| WED: | 21 JUNE | Dapto Leagues | 6.30 – 7.30 | Beginners 1 Rock n Roll |
|   |   |   | 7.30 – 8.25 | Beginners 2B Rock n Roll |
|   |   |   | 8.30 – 9.30 | Intermediate B Rock n Roll |
| THUR | 22 JUNE | Pt Kembla Lgs | TIME TBA | Intermediate Swing/Lindy |
|   |   |   | TIME TBA | ROCK N ROLL TRIPLES |
ADULT CLASS PRICES

(kids under 16 half price)
| | | |
| --- | --- | --- |
|   | WEEKLY PRICE | COURSE PRICE |
| ROCK N ROLL – Beg 1, Beg 2 & Intermediate (one night/week) | $12.00 | $60.00/6 week course |
| SWING LINDY OR TRIPLES | $12.00 | $60.00/6 week course |
That's it for this month!  Keep on rockin'
Sue & Geoff Routh
Footloose Rockers Dance Studio
Ph:  0410 483 560
Email:  info@footlooserockers.com.au