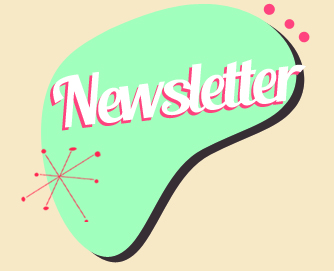 FOOTLOOSE ROCKERS
AUGUST 2017 NEWSLETTER
Hi everyone! 
Welcome to all our new beginners who have just joined our classes.  We had a big turnout for the new Rock n Roll course which started this week with 37 new Beginners starting – that's an incredible number for the middle of winter!  Thanks to all our students who bring your friends and family along to classes – we really appreciate your support. 
We also had huge numbers for our Beginners Cha Cha course on 3rd August with almost 40 people starting.  What a great night!   You can still join in if you missed the first night – just make sure you attend on 10th August at Port Kembla Collegians Club at 8pm.
Now read on for all the details on what's happening!
 

GENERAL NEWS
25TH ANNIVERSARY DINNER DANCE
If you are coming to our dinner dance on 19th August, following are a few updates. 
There will be a ROCK N ROLL ACCESSORIES STALL there!  The stall is by Ms Von Smitten, and she'll be selling a range of Cardigans, Rock n Roll Hair accessories including awesome hair flowers, Bows and Clips, handmade Earrings, head scarves etc.  Von has a beautiful range that she makes herself so you are guaranteed original items.  Bring your money with you!

Dinner will start being served around 7pm to allow plenty of time for dancing and entertainment, so please don't be late – THE NIGHT STARTS AT 6.30pm! And don't forget to bring your ticket as this is your entry into the Lucky Door Prizes – and there are heaps of prizes!!
The menu for the night is:   Entrée:  Fried Calamari or Tortellini Boscaiola and the Main dishes are Chicken Parmigiana or Pork Scallopini Mushroom (unless you have ordered special dietary meals).  Meals will be served alternate plating so if you don't want a dish, ask someone on your table if they will swap.
There'll be prizes for the Best Dressed Male and Female – remember the theme is BACK TO SCHOOL – which means if you want to dress with the theme, wear School uniforms, or Head Mistress/Master; a nun, a PE teacher or seeing as we are a dance school, you can also come in your favourite dance outfit!!!! Please note that dressing up is OPTIONAL – you can come along in your normal dance gear and still fit in.
CHANGE OF ROOM – DAPTO LEAGUES
On Wednesday 9th August, Dapto Leagues has a big function booked in their main auditorium, so our dance lessons will be held upstairs in the Sinclair Room.  Take the stairs near the bistro up to the first floor.  There's not much seating in this room, so we ask that you please wait downstairs until your class is due to start. 
CHRISTMAS PARTY PERFORMANCE TRAINING
Every year our students do a performance at our Christmas Party and we are starting rehearsals for it soon.  Our Christmas party is on 2nd December at the Fraternity Club.  We'll be doing 2 routines – a Rock n Roll one and a Triples routine.  If you are interested in performing in either of these routines, please let us know.  It's advisable that you are at Intermediate level and also that you arrange your own partner.  Please note you are more than welcome to dance in them, but you must attend training and also you must commit to doing it at the Xmas party.  Following is the training schedule which will be held weekly (except from 11 Sept – 8th Oct).
Monday nights at the Frat Club – commencing 14th Aug:                       9.30pm – Rock  n Roll Routine
Wednesday nights at Dapto Leagues – commencing 16th Aug:             9.30pm – Rock n Roll Routine
Thursday nights at Port Kembla Leagues – commencing 3rd Aug:       9.00pm – Triples
 Please note there will be NO TRAINING FROM 11TH SEPT TO 6TH OCT as we will be away.  Also, the above times are approximate as we'll be fitting in training for the Dinner Dance demo as well.
KIAMA HOT ROD DEMO
A huge hot rod and vintage car show is being held at Black Beach Kiama on Sunday 10th September, and we have been asked to dance at it.  Our demo will take place at Midday.  Please note you should wear slippery soled shoes to make it easier to dance as we'll be dancing on grass.   We ask you to dress in Rock n Roll outfits – for ladies, please wear 50's style dresses or skirts and men should wear black pants with Rock n Roll style shirts or the AQUA/BLACK Footloose shirts.  Ladies – if you have the dresses that we wore in last year's Xmas routine, please wear it.  Try and stick to our AQUA colours where possible please.  Everyone is welcome to join in.
ROCK N ROLL & ROCKABILLY CLOTHING STALL – 2ND SEPT
Our next dance at Port Kembla Collegians club will be on Saturday 2nd September – and we have great news!  We'll be having the PONYBOY VINTAGE CLOTHING stall there!  One of our students (Serene) runs this studio in Woonona, and she'll be bringing all her beautiful vintage dresses and cardi's to sell at our dance.  Serene has offered a HUGE 25% DISCOUNT to all Footloose students – how good is that!     She'll also give you a discount card for future purchases.  So bring your money with you to pick up some great bargains!  You can also arrange to see Serene at her studio in Woonona – just call her on 0416 455 099 to arrange a time – and don't forget to tell her you're from Footloose to get your discount. Her web site is www.ponyboyvintageclothing.com

where you can enter a code to get a discount on purchases – the code is FOOTLOOSE25. 
IMPORTANT NOTE: 
We still have people bringing their own drinks and leaving the empty bottles for the staff to clean up.  PLEASE DO NOT BRING YOUR OWN DRINKS INTO THE CLUBS!  A few years ago we got asked to stop teaching at a club for this very reason, and we don't want to lose any of our teaching venues again.  Also please remember to take your empty glasses either to the bar outside the auditorium at the Frat club or the table near the exit doors at our other clubs.  The clubs only allow us to teach in them if we leave the rooms clean and tidy.  Thanks for your understanding.
LESSON INFORMATION
ROCK N ROLL CLASSES
The current Rock n Roll course will run until 6th Sept, then a new 5 week course will start the week after.   We will be offering our WINTER SPECIAL again for NEW students starting Beginners 1 Rock n Roll for this course – it will be just $25 for the 5 week course – that's less than half the normal price of $12/week ($60).    So please make sure you let your friends know.  Following are the dates:
MONDAY 11TH SEPT – THE FRATERNITY CLUB, FAIRY MEADOW, &
WEDNESDAY 13TH SEPT – DAPTO LEAGUES CLUB
Times for both venues will be as normal: 6.30 – 7.30pm:  Beginners 1;  7.30 – 8.30pm:  Beginners 2B;  8.30 – 9.30pm:  Intermediate A
NOTE: ALL ROCK N ROLL CLASSES will continue as normal, even though we are away hosting a Rock n Roll Holiday to Hawaii from 11th Sept to 8th October.  The classes will be taught by the very capable Carol Lewiston and Carol's daughter Tahlia (Tahlia runs her own very successful dance studio).  They will be assisted by our regulars – Maryane and Conchi.  So please support them by continuing to attend their classes. 
We also have Loyalty cards!  They work just like a coffee club card – so for every new student you bring, you get a click on your card.  When you get 8 clicks, you get your next 5 week dance course for FREE!  So start talking to your friends and family now and bring them along with you!  Pick up your loyalty card from the desk at classes. 
SWING LINDY CLASSES
Our current course in Swing will finish on 7th Sept, but please note there will be no Swing Lindy classes from 11th Sept until after we return from holidays. 
FOOTLOOSE SOCIAL DANCES
Our next social dance is on Saturday 2nd September at Port Kembla Collegians Club and the band is the fabulous RAVE ON.  So make sure you come along and join us for a fun night! 
We'll be doing our Rock n Roll progressive dance, a Monte Carlo and there'll be lucky door prizes.  Don't forget, we'll have a stall there – THE PONYBOY VINTAGE CLOTHING COMPANY who sell a fantastic range of Rock n Roll and Rockabilly clothing and they'll be offering a 25% discount to Footloose students!  Bring your money with you.

Cost is $10 for adults, and this goes to pay for the band.  EVERYONE WELCOME – bring your family & friends!  The night starts at 7.45pm and goes until 11.30pm.  These nights are great for practicing your moves and getting to know your fellow students in a fun, casual and safe atmosphere.  There's a huge dance floor and we always have a great night.  Footloose dance nights for the rest of the year are:
Sat 19th Aug:             DINNER DANCE –  FOOTLOOSE 25th ANNIVERSARY – FRAT CLUB;                      
Sat 2nd Sept:             RAVE ON – Pt Kembla Collegians;  $10;  7.45 – 11.30pm
Sat 4th Nov:               MATCHBOX – Pt Kembla Collegians;  $10;  7.45 – 11.30pm
Sat 2nd Dec:              FOOTLOOSE XMAS PARTY – FRAT CLUB;  Band is NO BRAKES
 

WHAT'S ON
DANCE VENUES
Sat 5th Aug:  The Sydney Rock n Roll band Midnight Drifters are playing at Bulli Workers from 7.30 – 10.30.  This is a great venue with a big dance floor and its free!
Sat 12th Aug

:  A new local band CABBAGE TREE COMBO, is playing at Port Kembla Collegians Club at 8pm.  They play a range of dance music including Rock n Roll, Latin, Jazz/swing etc.  Cost is $10.
Sun 13th Aug

:  Johnny & the Easyriders – a fantastic Sydney rock n roll band – is on at Bulli Workers on from 2.30 to 5.30pm;  Free. 
Fri 18th Aug

:  The Westside Rockers dance is on and the band is ANDY & THE CRUISERS;  Cost is $10 and it's on at the Master Builders club from 8pm.
Sat 2nd Sept

:  Footloose Rock n Roll Dance; Pt Kembla Leagues; 7.45 pm;  $10;  Band is RAVE ON
Friday 8th Sept

:  Mescalero will be playing at Warilla Bowls Club.  They play a huge range of music including Rock n Roll, Rockabilly, Swing and Surf music.  Starts 8pm;  free 
Sat 9th Sept

:  Dwayne Elix & the Engineers are playing at Bulli Workers from 7.30 to 10.30pm.  Large dance floor and its free.  These guys are fantastic!
Sunday 10th Sept

:   Mescalero are playing at the Towradgi Beach Hotel from 3pm.  They've now got timber flooring down in the sports bar so it's a great dance venue now!!  Free.
There'll be no band on the last Sunday in August at The Oaks Hotel at Albion Park Rail, but I'm told they'll be back in September – here's hoping they do, as it's a great way to spend a Sunday afternoon.
ROCK N ROLL, SWING & ROCKABILLY DANCE COMPETITION
A major dance competition – the NSW State Titles is on Saturday 12th August at Parramatta RSL.  Geoff and I will be there as MC and adjudicator, so if you want to check some awesome dancing out, this is the place to do it.   Doors open 9am and the competition goes from 10am – 6pm.   Price for spectators is $12/adult and $5/child.
FESTIVALS
MENANGLE MILK SHAKE UP

– Saturday 17th September from 10am- 4pm:  This event will be held in the Menangle School grounds (28 Station St) and is a fundraiser to create awareness for Menangle's historic value and its many rare and endangered buildings.  It's a 1950's theme and there'll be a vintage car display, lots of stalls including retro, vintage, food market and historical displays. 
NELSON BAY ROCK N ROLL FESTIVAL

:  This on is held from 13 – 15th October and features Rock n Roll bands and is held at Wests Nelson Bay. 
CHROMEFEST

:  Chromefest is a great Rock n Roll, Rockabilly and Swing festival that is held at THE ENTRANCE on the Central Coast of NSW.  The dates this year are 27th – 29th October.  A large group of us attend every year.  There are fantastic bands, dance nights, hot rods and custom cars on display and heaps of retro market stalls.  The main attractions are held in the park right at the beach at The Entrance, and the local clubs all have bands and dance nights on.  The link for their web site is:  http://www.chromefest.org/  
TATHRA BEACHSIDE FESTIVAL

:  A new festival for this year, it's on from 3 – 10 Sept at Frankie J Holden's Tathra Beachside resort.  Frankie will be performing along with rock n roll and swing bands, trivia nights, etc.  Enquiries/bookings to 02 6494 1302. 
GROUP ROCK N ROLL HOLIDAYS
ASIA CRUISE – JANUARY 2018
There's still time to book for this fantastic holiday –  we are flying to Singapore, and cruising to Vietnam, Thailand, Malaysia and Cambodia!  The dates are 7th January – 24th January 2018.  If you'd like a flyer sent to you, please email us at info@footlooserockers.com.au
We do dance lessons on these holidays and also attend any dance nights on the ship as a group.   We are also booked together for the evening dinners so the group can enjoy everyone's company every night, and we also try and do group tours off the ship.  We'd love to see you join us on this fabulous holiday!  If you have any queries or would like to book, please call Rachael or Darryl at the Rock n Roll Travel Club on 1800 654 899. 
LEARN TO DANCE DVD'S
Don't forget we have all our Rock n Roll and Rockabilly lessons on DVD.  Our Learn to Rock n Roll DVD's are for sale at $40 each or the Set of 5 for $160 (save $40 by purchasing the set!)  The set includes Beginners 1, Beginners 2, Intermediate A, B & C.
Also available are our Learn to Rockabilly DVD's. They are $40 each or the complete set of 4 is $130.00 (a saving of $30)  DVD's can be purchased at classes or on line at www.footlooserockers.com.au
NEW COURSE TIMETABLE
| | | | | |
| --- | --- | --- | --- | --- |
|   | COURSE STARTS | VENUE | TIME | STYLE |
| MON: | 11 SEPT | Fraternity Club | 6.30 – 7.30 | Beginners 1 Rock n Roll |
| | | | 7.30 – 8.25 | Beginners 2B Rock n Roll |
| | | | 8.30 – 9.30 | Intermediate A Rock n Roll |
| WED: | 13 SEPT | Dapto Leagues | 6.30 – 7.30 | Beginners 1 Rock n Roll |
| | | | 7.30 – 8.25 | Beginners 2B Rock n Roll |
| | | | 8.30 – 9.30 | Intermediate A Rock n Roll |
| THUR | to be advised | Pt Kembla Lgs | 7.00 – 8.00 | Intermediate Swing |
| | | | 8.00 – 9.00 | CHA CHA |
ADULT CLASS PRICES

(kids under 16 half price)
| | | |
| --- | --- | --- |
|   | WEEKLY PRICE | COURSE PRICE |
| BEGINNERS 1 ROCK N ROLL | $12.00 | $30.00/5 WEEK COURSE |
| ROCK N ROLL –  Beg 2 & Intermediate (one night/week) | $12.00 | $60.00/5 week course |
| | | |
That's it for this month!  Keep on rockin'!
Sue & Geoff Routh
Footloose Rockers Dance Studio
Ph:  0410 483 560
Email:  info@footlooserockers.com.au
Web:  www.footlooserockers.com.au