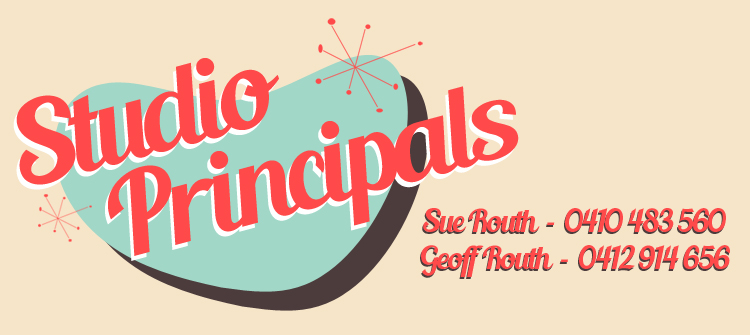 WELCOME TO THE FOOTLOOSE ROCKERS DANCE STUDIO WEB SITE!
Geoff & Sue Routh (the principals of Footloose Rockers Dance Studio) teach
*** 1950's style ROCK N ROLL DANCING ***

*** 1950's style ROCKABILLY DANCING ***

*** 1940's style SWING LINDY HOP DANCING***



Our lessons are held in the Illawarra/Wollongong area of NSW, and they are for Adults of all ages!

We are the only professionally qualified Rock n Roll, Rockabilly and Swing dance instructors in the Illawarra, so come along and join us for some fun while learning these traditional dance styles!   
We also sell a huge range of Learn to Dance DVD's, including
ROCK N ROLL, ROCKABILLY AND SWING LINDY HOP!
Check out the SHOP page for the full range of 17 DVD's!
---
UPDATED CLASS INFORMATION AS AT 18 OCTOBER 2021
Even though Covid restrictions are starting to lift, we are unable to confirm return dates for classes just yet, as we are waiting on our venues to allow us to conduct our lessons.  New updates will be posted here – so watch this space!
 OUR FACEBOOK PAGE WILL ALSO KEEP YOU UP TO DATE WITH WHAT'S HAPPENING – Click on this link:

facebook_account



 NEW COURSES START

FRATERNITY CLUB ON
(11 Bourke St, Fairy Meadow)
DATE TO BE ADVISED
AND
 THE ALBION PARK BOWLING CLUB

(Taylor Rd, Albion Park)
DATE TO BE ADVISED
The timetable for both venues is:
TO BE ADVISED
Check out our 'LESSON INFORMATION PAGE' for more information!
All classes meet Covid requirements
FOR INFORMATION and BOOKINGS,

CONTACT
SUE ON 0410 483 560 OR EMAIL INFO@FOOTLOOSEROCKERS.COM.AU
LIKE OUR FACEBOOK PAGE FOR MORE UP TO DATE NOTIFICATIONS –

facebook_account
---
FOOTLOOSE ROCKERS SELL A COMPLETE RANGE OF
LEARN TO DANCE DVD'S! 
LEARN ROCK N ROLL, ROCKABILLY AND SWING LINDY HOP!
---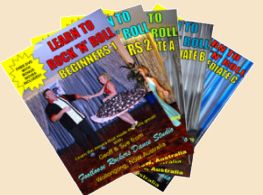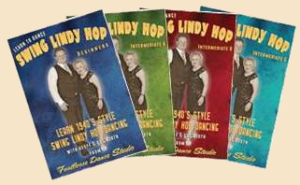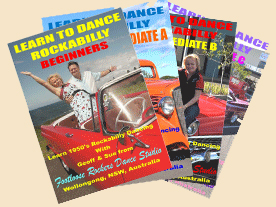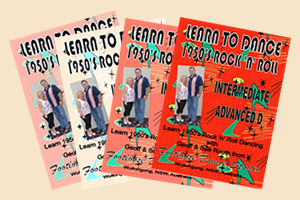 To purchase our Learn to Rock n Roll DVD's, 1940's style Swing Lindy Hop DVD's or our Learn to Rockabilly DVD's, please "click here".