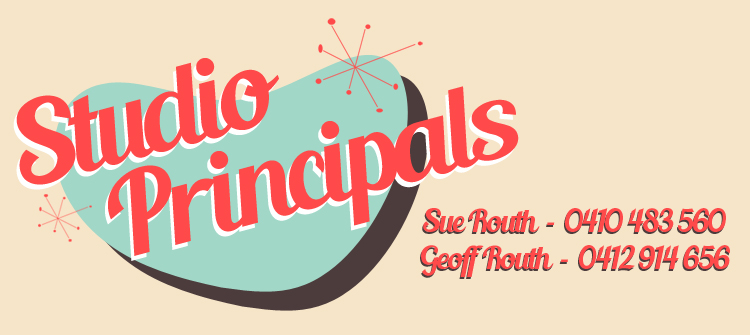 WELCOME TO THE FOOTLOOSE ROCKERS DANCE STUDIO WEB SITE!
Geoff & Sue (the principals at Footloose Rockers Dance Studio) teach 1950's style ROCK N ROLL and ROCKABILLY dancing and also 1940's style SWING LINDY HOP dancing to adults of all ages!  They've been teaching these styles for over 25 years, so why not learn from the only professionally qualified Rock n Roll, Rockabilly and Swing dance instructors in the Illawarra!   
They also have a huge range of Learn to Dance DVD's for Rock n Roll, Rockabilly and Swing available to purchase!
Check out the SHOP page for the full range of 17 DVD's!
DUE TO THE CORONA VIRUS
ALL LESSONS HAVE BEEN CANCELLED
UNTIL FURTHER NOTICE!
HOWEVER WE ARE DOING A FREE LIVE LESSON ON FACEBOOK EVERY TUESDAY NIGHT AT 7PM



CHECK OUT OUR FACEBOOK PAGE FOR MORE DETAILS: @FootlooseRockers

---
FOOTLOOSE ROCKERS SELL A COMPLETE RANGE OF
LEARN TO DANCE DVD'S! 
LEARN ROCK N ROLL, ROCKABILLY AND SWING LINDY HOP!
---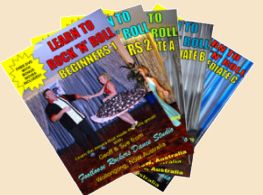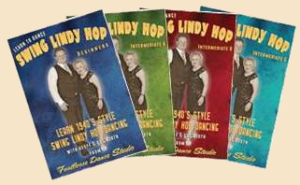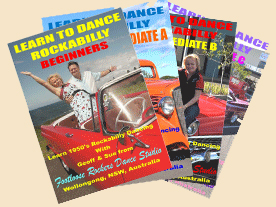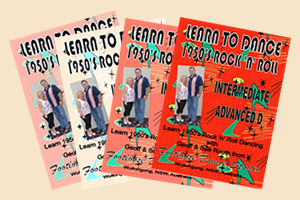 To purchase our Learn to Rock n Roll DVD's, 1940's style Swing Lindy Hop DVD's or our Learn to Rockabilly DVD's, please "click here".