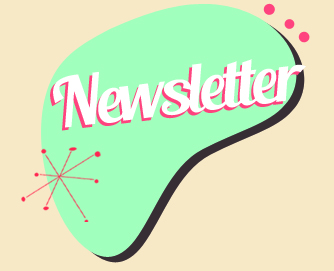 FOOTLOOSE ROCKERS
MARCH 2021 NEWSLETTER
Hi everyone
Welcome to our March newsletter!  Classes have been back at our usual venues (The Fraternity Club and Albion Park Bowls) for a few weeks now and we are so pleased to see all of your smiling happy faces – we've really missed you!  Class numbers have been pretty good considering it has been a year since we last taught normal classes, and it seems everyone was keen to start back.

We are starting a new 5 week Rock n Roll course on Monday 5th April at the Fraternity Club – yes the Easter Monday Public Holiday, and also Wednesday 7th April at Albion Park Bowling Club – see below for all the details.
Some of you have been asking about when social dancing will resume – well unfortunately there's still no general dancing allowed, but dance classes are fine under the current Covid restrictions.   We've noticed that some other studios are starting to put social dances on, but this is currently not allowed , so we aren't able to start our Sunday afternoon social dances with DJ Ray just yet – but they will be back eventually!  We're hoping it will be sooner rather than later, but who knows when the NSW Government will decide that its okay.  Currently 30 people are allowed to dance at weddings, but that's it. 
If you are keen for a night out,  we are getting a group together to see a show at the Centro CBD in Wollongong – it's called the BLUES BROS REBOOTED show – which is a tribute show based on the Blues Brothers.  Its on FRIDAY 30TH APRIL, and the price is $66 per ticket, and that includes a MAIN MEAL (no dessert or entree) and the show.  It's a really nice venue and it's fully licensed.  We already have 27 people going, so if you want to go, please let us know ASAP.   Once the venue is sold out, we won't be able to get more tickets. 
PLEASE NOTE – IMPORTANT: 
There will be NO LESSONS ON MONDAY 29TH MARCH.   The last night at the Fraternity Club for this current course is Monday 22nd MARCH, and the last night for Albion Park Bowling Club is Wednesday 31st MARCH.  The new courses start the following week – 5th April.

ROCK N ROLL CLASSES
A new 5 week ROCK N ROLL COURSE starts as follows:
MONDAY 5TH APRIL – THE FRATERNITY CLUB, 11 Bourke St, Fairy Meadow, and
WEDNESDAY 7TH APRIL – THE ALBION PARK BOWLING CLUB, Taylor Rd Albion Park
TIMETABLE FOR BOTH VENUES IS:

6.30 to 7.25pm – ABSOLUTE BEGINNERS LEVEL 1
7.30 to 8.25pm – LEVEL 2 BEGINNERS – Course 2A

8.30 to 9.25pm – INTERMEDIATE LEVEL – Course C

COST: $12/person/class or $50/person for the 5 week course. 

  
PLEASE NOTE that if you pre-pay for a class and we have to cancel that class due to Covid related restrictions, you will be given a credit for a future class.  
COVID RESTRICTIONS:   When attending class, please remember social distancing rules, use hand sanitiser on entry and when leaving the auditorium and also you'll need to scan in using your NSW Service QR scanner app or manually sign in if you don't have the app. 
We'd appreciate it if you could let all your friends know about our new course, as not everyone is on our mailing list.  In particular if you know anyone wanting to start the new basic Beginners course please let them know about it!   Please help us to get the word around.
As with anything in these times, the above information is correct at the time of publishing this newsletter, but is subject to Government regulations at the time, so we'll keep you up to date through our newsletters and our Facebook page (FootlooseRockers) if anything changes.
We look forward to welcoming you to one of our classes soon!
Sue & Geoff Routh
Footloose Rockers Dance Studio
Ph:  0410 483 560
Web:                 www.footlooserockers.com.au
Email:                info@footlooserockers.com.au
Facebook:        @FootlooseRockers
Instagram:         footlooserockers