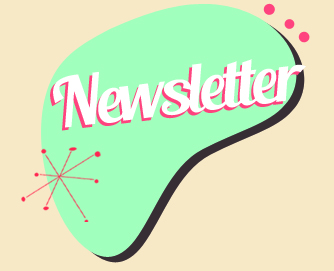 FOOTLOOSE ROCKERS
JUNE/JULY 2020 NEWSLETTER
Hi everyone!
It seems like forever since we've been able to teach our classes – in fact our last class before lockdown was on Monday 16th March! 
Even though restrictions are starting to lift, there are a few reasons that we can't start classes back up just yet.  First of all, we are only allowed to have 18 students in a class at any one time – a maximum of 20 people including us!  That also means no helpers or assistant teachers allowed either.   We would also need to restrict classes to couples only with no rotating – so this would be hugely unfair to our single students.  Also, as the clubs that we teach in are restricted as to the amount of people they can have in them, they only want people who are dining etc, which means we aren't allowed to use their auditoriums just yet.    Plus the main reason – we still don't think it's really safe just yet – your well being and good health are important to us.  
As soon as restrictions are lifted further, we will reconsider our options.     Let's just hope that a second wave doesn't hit.
We've been asked if our Christmas party in December will still go ahead, but once again that's an unknown.  We have kept our booking at the Fraternity Club and the Juke Box Jive Dance Band is also holding our booking for Saturday 12th December.  We can only hope we'll be back to some sort of normality by then.
Check out our Facebook page for updated information.  Just search FootlooseRockers on Facebook.
FOOTLOOSE LEARN TO DANCE DVDS
OUR LEARN TO DANCE DVD'S ARE STILL ON SALE!

We're having a HUGE SALE ON OUR LEARN TO DANCE DVD'S – they are just $90 per set (save between $40 to $70 on each set).  Please note that these prices are for sales within Australia only.    We are happy to post them all over the world, but please contact us for a quote if you live outside of Australia. 
Postage cost within Australia for one set is $9, for two sets its $12 and for 3 or 4 sets its $15.  Overseas postage will be quoted at the time of enquiring.  
Our DVD's are just like having a private lesson with us in the comfort of your own home!  All moves are taught the same way we would teach them in our regular group classes. There are 17 different DVDs and every move on each DVD is different. Every DVD has a minimum of 12 moves, and after we teach 4 moves, we then put them into a routine for you to practice to! The sets are as follows:
Set of 5 Learn to Rock n Roll – Beginners to Intermediate – $90.00 (normally $160)
Set of 4 Learn to Rock n Roll – Intermediate / Advanced – $90.00  (normally $130)
Set of 4 Learn Rockabilly – Beginners to Intermediate – $90.00 (normally $130)
Set of 4 Learn Swing Lindy Hop – Beginners to Intermediate – $90.00 (normally $130)

NOTE:  These prices are not available on our web page – you need to contact us direct to get these prices!
To order our DVD's or if you require further information, our contact details are:
PHONE:           0410 483 560
EMAIL:            info@footlooserockers.com.au
FACEBOOK:   @FootlooseRockers (send us a message)
CHROMEFEST ROCK N ROLL FESTIVAL
Unfortunately the Chromefest Rock n Roll Festival at The Entrance which was to be held from 23rd to 25 October has been cancelled.  It's such a shame as this one is a great festival.  
Stay safe everyone!

Sue & Geoff Routh
Footloose Rockers Dance Studio
Ph:  0410 483 560
Web:  www.footlooserockers.com.au
Email:  info@footlooserockers.com.au
Facebook:  @FootlooseRockers
Instagram:  footlooserockers