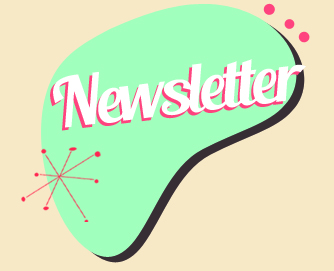 FOOTLOOSE ROCKERS
JANUARY 2021 NEWSLETTER
Hi everyone – Happy New Year!
Well just when we thought that our dancing might be starting to get back to normal before Christmas, certain restrictions have been re-imposed. 
We had originally advised that we would be starting classes week commencing 11th January, but unfortunately this has been delayed – so make sure you have a read of the following updated information.
We are happy to report that dance studios are once again allowed to teach "as long as the number of people in a facility does not exceed one person per 4 sq m of publicly accessible space" (as quoted on the NSW Government Covid web site).
Some of you may question the "one person" rule, but think of it like a cafe where you can sit with your friends.  The current rule doesn't mean that you have to be 4 sq m away from your spouse/partner/friend – it simply means that the room needs to be big enough to allow for 1 person/4sq m.
If you have any doubts about this, you can read up on the rules at the NSW Government web site and here is the link that relates to indoor recreation (and this includes dance studios):  https://www.nsw.gov.au/covid-19/covid-safe/indoor-recreation-yoga-pilates-and-dance-studios-martial-arts-training
A NEW 5 WEEK COURSE starts on 18TH JANUARY!
We are happy to announce that we are starting a new 5 week ROCK N ROLL course on MONDAY 18th JANUARY at Fairy Meadow Community Centre (Cnr Princes Highway & Cambridge Avenue)! 

ALL CLASSES WILL BE HELD ON MONDAY NIGHTS for the whole 5 week course (no Tuesday nights)!  We will be going back to our original format of teaching, which is teaching 2 to 3 moves a night with a set list of moves over the course, so in other words the way we taught before our Covid classes!   Following is the timetable: 

6.30 to 7.25pm – ABSOLUTE BEGINNERS LEVEL 1
7.30 to 8.25pm – BEGINNERS LEVEL 2 – Course 2A
8.30 to 9.25pm – INTERMEDIATE LEVEL – Course A

 

COST: $12/person/class or $50 for the 5 week course.  Pre-payment is preferred and we will provide you with bank account details for payment.
PLEASE NOTE that if you pre-pay for a class and we have to cancel that class due to Covid related restrictions, you will be given a credit for a future class.   

BOOKINGS ARE ESSENTIAL as numbers are limited – so REGISTER NOW! 
If you have any queries or would like to book, please don't hesitate to email us at info@footlooserockers.com.au or call us on 0410 483 560. 

COVID RESTRICTIONS WILL BE IN PLACE:
Bookings are essential and it is preferred that you have your own partner;

You must scan in with the NSW Service app before entering;  if you don't have the app, download it by searching for SERVICE NSW.  If you don't have a phone, you can manually sign in.

Use sanitiser before and after class;

No rotation of partners – you must stay with your partner;

We will ensure that social distancing is kept between couples. 

Masks: The use of masks is not required during the class, but if you'd prefer to use one, you are welcome to.

Bring your own drink bottle – there is no water or cups provided.

If you feel unwell or are waiting on Covid test results, please DO NOT ATTEND CLASS.
We'd appreciate it if you could let all your friends know about our new course, as not everyone is on our mailing list.  In particular if you know anyone wanting to start the new basic Beginners course please let them know about it!   Please help us to get the word around.
ALBION PARK BOWLING CLUB CLASSES

We originally advised that classes at Albion Park Bowls will resume on 13th January, but this has been cancelled. 

The return date for classes will be announced in due course as we are waiting on information from the club. 
SWING CLASSES:

At this stage we don't plan on starting Swing dance classes.  These classes will start again further down the track.
As with anything in these times, the above information is correct at the time of publishing this newsletter, but is subject to Government regulations at the time, so we'll keep you up to date through our newsletters and our Facebook page (FootlooseRockers) if anything changes.
We look forward to welcoming you back to classes in the near future!
Sue & Geoff Routh
Footloose Rockers Dance Studio
Ph:  0410 483 560
Web:                 www.footlooserockers.com.au
Email:                info@footlooserockers.com.au
Facebook:        @FootlooseRockers
Instagram:         footlooserockers