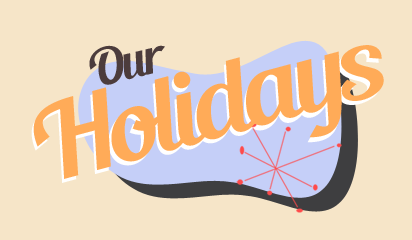 EUROPEAN RIVER CRUISE + ROCKABILLY RAVE FESTIVAL!
This holiday is going ahead and dates are 12 June to 5 July 2023!

We host holidays on behalf of The Rock n Roll Travel Club, which is a subsidiary of The Travel Agent Caloundra (Qld).  We've been hosting these Rock n Roll holidays since 2006 and we've had some absolutely wonderful holidays and met some fabulous people!  So why not join us on our next adventure to Europe in 2023!
 We already have 14 people booked, so it's going to be a fun trip!
We are going to a Rock n Roll festival in Sussex on the east coast of England, called ROCKABILLY RAVE!  It will be similar to the rockabilly festivals we've been to in Las Vegas and Spain.    There'll be over 30 international Rockabilly and Rock n Roll bands, the biggest retro market stalls in Europe, a car show and so much more.   If you'd like to find out more about the festival, here is the link to the Rockabilly Rave web site, but please note that the band lineup is for June this year, but it will give you an idea of what will happen at the festival next year:     https://www.rockabillyrave.co.uk/bands.html
After the festival, we'll be doing a 15 night European River Cruise from Amsterdam to Budapest with VIKING CRUISES!
The complete package price is $11,799 per person for 23 days (based on a River View cabin on the cruise)!  DATES ARE 12 JUNE TO 5 JULY 2023.   Here are all the details and the price INCLUDES ALL OF THE FOLLOWING:
PART 1 – ROCKABILLY RAVE & LONDON INCLUSIONS:
Flight credit of $1800 per person;  NOTE:  this credit is only available when the Viking cruise is booked as a complete package in conjunction with the Rockabilly Rave trip);

2 nights' accommodation in London;

Orientation Tour in London;

4 Day Entry pass to the ROCKABILLY RAVE FESTIVAL in SUSSEX, ENGLAND;

4 nights' accommodation for the Rockabilly Rave festival;

All transfers;

Train trip on Eurostar Rail from London to Amsterdam;

Rock n Roll Travel Club Mystery Highlights; 
PART 2 – EUROPEAN RIVER CRUISE INCLUSIONS:
1 night accommodation in Amsterdam;

Orientation Tour in Amsterdam;

15 DAY EUROPEAN RIVER CRUISE FROM AMSTERDAM TO BUDAPEST in a River View stateroom with VIKING CRUISES!  Ports are : Kinderdijk (Netherlands), Cologne, Koblenz, Miltenberg, Wurzburg, Bamberg, Nuremberg, Regensburg, Passau (Germany); Melk & Vienna (Austria); Budapest (Hungary).

All meals on the cruise;

Beverage Package while on the cruise (valued at $399);

12 guided tours visiting 9 UNESCO World Heritage sites!

All transfers, port charges and gratuities!

Free on-board WiFi!
Optional Cruise Upgrades available:  You can upgrade to a French Veranda Cabin for $2,400/person or a Veranda Stateroom from $3,500 per person.
If you'd like a flyer sent to you, don't hesitate to contact us.
If you have any queries or you'd like to add to the above itinerary, just do part of it or to book, call  Rachael at the Rock n Roll Travel Club on 1800 654 899 for a quote.  As always, everyone is welcome to join us on these holidays – including your non-dancing friends and relatives! 
GENERAL HOLIDAY INFORMATION

Not only are Geoff & Sue qualified dance instructors, but they also host holidays for people who have a common interest in Rock n Roll dancing.
We've had some fantastic holidays both local and overseas, and we've been to so many wonderful places including Hawaii, Alaska & Canada, the USA, Mexico, Europe and The Whitsundays. We've also hosted many cruises – including the South Pacific, the Panama Canal, the Hawaiian islands, a Mexican Riviera cruise, New Zealand and many more!
We host these holiday's on behalf of the Rock n Roll Travel Club who are an accredited travel agent based in Caloundra, Queensland!  People from all over Australia book on our holidays, and EVERYONE IS WELCOME TO JOIN US, even your non-dancing friends!  We even had one couple bring their parents along.
Numbers vary from one holiday to the next – we've had a small group of 22 on one holiday, and 83 on one to the Viva Las Vegas festival in the USA!
These holidays are always lots of fun, and its great traveling with a group of people that have common interests. Another advantage is that for those of you who may want to travel but don't feel comfortable on your own, traveling with a hosted group is ideal! Holidays include dance lessons (where possible), organised tours, and  nights out.
Following are some photo's from our previous holidays!
This one was taken on our holiday to Alaska & Canada:

These ones are from our recent trip to the US, Hawaii and our Eastern Caribbean Cruise!