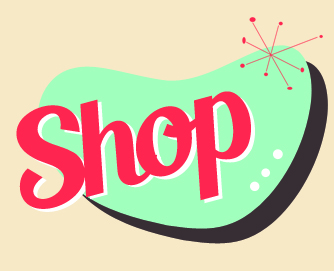 Learn to Dance DVD's now in stock –
Rock n Roll, Swing Lindy Hop and Rockabilly DVD's!
Learn 1950's style Rock n Roll Dancing, Rockabilly Dancing or 1940's style Swing Lindy Hop in the comfort of your own home – it's just like having a private lesson! We have a range of DVD's to suit everyone from the very Beginner to advanced dancers who have been dancing for years but just want to add some new moves to their repertoire!
Maybe you don't have classes near you or you have trouble learning in a group class situation – whatever the reason, our DVD's will definitely benefit you. Every move on each DVD is different, and each move is taught just as we would teach it in our regular dance classes. We break it down step by step for both the man and ladies part, and we use multiple camera angles to make it easy for you to see what to do with your hands and feet. We also dance each move so you can see how it should be done on the dance floor, and then show you a routine of how to put the moves together. One of the biggest benefits of our DVD's is they allow you to go over and over a move until you have it down pat.
TESTIMONIALS
"My partner and I thank you so much for the effort you have put in making these dvd's, they are fantastic. My partner has years of dance experience in rock and roll and rockabilly but was unable to show me the lead parts. It has been easy learning the parts due to your great explicit direction, I have been unable to go to lessons due to the kids, up until now. In a short time we have been able to get a routine together and show it off at a rock and roll night here in Perth last night. We were complimented by other dancers and were apparently the couple to look at for the evening. Cant wait to start learning rock and roll and the lindy hop from you guys."  D and M (Perth Western Australia)
"I thoroughly enjoyed the set of DVD's and must say your method of teaching is the best that is available".    Merv (WA)
"The method of tutoring is very professional and better than most of the dance sessions that I have attended"   M.R. (Nollarmara, WA)
"Just like to thank you for the great service received by you, the DVD's are just great."   Leanne (Harrington Park NSW)
"I just wanted to say thank you very much – we received our DVDs and were dancing, well trying to anyway, on Monday night!  We are very pleased with our purchase and are looking forward to progressing and having lots of fun.  Again, thank you so much.  It has been a pleasure ordering from you and we won't hesitate to recommend your DVD's to the many people we are acquainted with through our involvement with hot rods and know would love to learn to Rock n Roll as well".    Tamara (Port Noarlunga South, South Australia).
"Just wanted to say how fantastic your dvd's are, and how great they are to follow for my partner Emily and I. We are both long-time medalists in ballroom but have been frustrated going to various R&R dance studios to learn either very little or their own 'in-house' moves that couldn't be remembered or used. Add the $20 cover charge x 2 and it means we should have bought your dvd's ages ago. We now do our own R&R classes at home for free."    Bill & Emily (Eltham, Victoria)
"Received my DVD's.   Love the DVD's so easy to follow, if I was in Wollongong I would be at your classes".  M G (Osborne Park, Western Australia)
We've been teaching for over 25 years, so let us help you learn to dance!
Click on either of the following links for more information, or to purchase our DVD's.
Please choose which style you would like to learn:
Showing all 21 results